21–23 October 2015.
Dakar, Senegal. The goal of this three-day Dakar High-Level Conference on Agricultural Transformation is the development of a strategic action plan for agricultural transformation in Africa. The aim is to build a strong and sustainable agricultural sector for food and nutrition security, youth employment, poverty alleviation and rural transformation.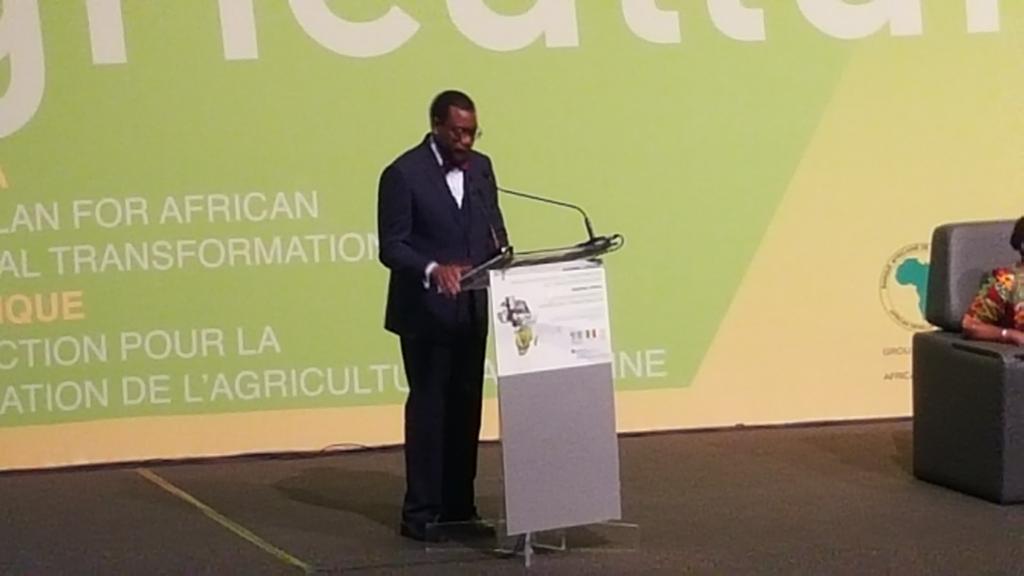 The conference is organised by the
African Development Bank Group
(AfDB), the
Government of Senegal,
the
African Union
and the
United Nations Economic Commission for Africa
. It brings together ministers, governors of central banks, business leaders, private sector players, academics, investment agencies, civil society organisations and experts from across the continent and beyond, to deliberate on innovative approaches to convert the tremendous potential of the sector into real opportunities.
In his
opening speech
, on 21 October 2015, AfDB President Akinwumi Adesina tabled such topics as agribusiness, innovative financial mechanisms (including commodity exchanges), warehouses, encouraging central banks to lend to agriculture which can be profitable, youth and agribusiness, women in agriculture, and e-wallets in Nigeria.
Related:
22 October 2015.
CTA co-organised a
session
on youth in agribusiness with the International Institute of Tropical Agriculture (
IITA
) and the International Labour Organisation (
ILO
). For further details, please download the session's
background paper
. On the same day, Ken Lohento contributed as a discussant in the session on 'Agricultural Industrialisation in Africa'. A
background paper
on 'Agribusiness for Africa's Prosperity' is also available for download.
Related:
The International Livestock Research Institute (ILRI) and the African Union-Interafrican Bureau for Animal Resources (AU-IBAR)
have prepared a policy brief
for the three-day high-level meeting on 'feeding Africa' starting today in Dakar, Senegal.
Only annual livestock productivity growth of at least 6% will be able to meet rising demand for livestock products domestically.
Improved livestock genetics, health and feed—guided by policies geared towards enabling a sustainable and business-friendly environment—are key to unlocking the potential of agriculture in Africa, according to the policy brief prepared by Barry Shapiro, senior livestock development advisor at ILRI and Simplice Nouala, chief animal production officer, AU-IBAR.
The ILRI/AU-IBAR brief '
Unlocking Africa's agricultural potential for transformation to scale African livestock development
', underlines the importance of smallholder mixed crop/livestock and pastoral systems in much of the continent where 60-80 % of rural households keep livestock as mobile and liquid assets, income generators, and for household food security and nutrition. Realistic goals for African livestock transformation over the next 15 years include a doubling of livestock production, of the contribution of livestock inputs into domestic industrial sectors and of exports and export earnings, a halving of domestic livestock product prices and the achievement of livestock relevant sustainable development goals (SDGs).