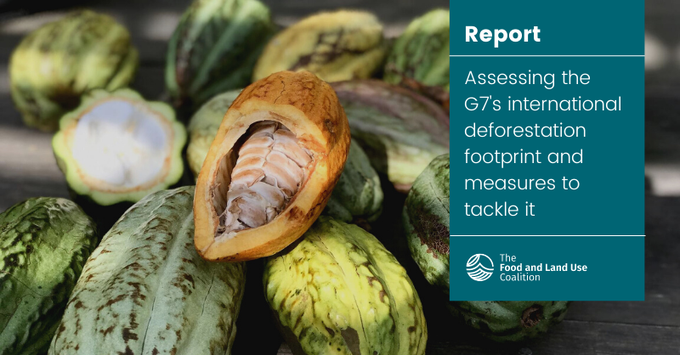 FOLU (2022) Assessing the G7's international deforestation footprint and measures to tackle it # 41 p
This report examines the G7's responsibility for tropical deforestation related to internationally traded agricultural commodities, what measures are being proposed to address this and specific actions G7 members should consider.
Section 2 presents the G7's deforestation footprint and the key commodities driving this, as well as observed trends. Drawing on expert interviews and literature,
Section 3 examines the measures proposed or adopted by G7 members, with a particular focus on emerging legislative proposals that seek to prohibit commodities that have been produced unsustainably or illegally. With different legislative proposals emerging across major consumer markets,
Section 4 discusses what different approaches could mean for various stakeholders, including businesses and producers.
The fifth section lays out a series of recommendations for G7 members to take forward.