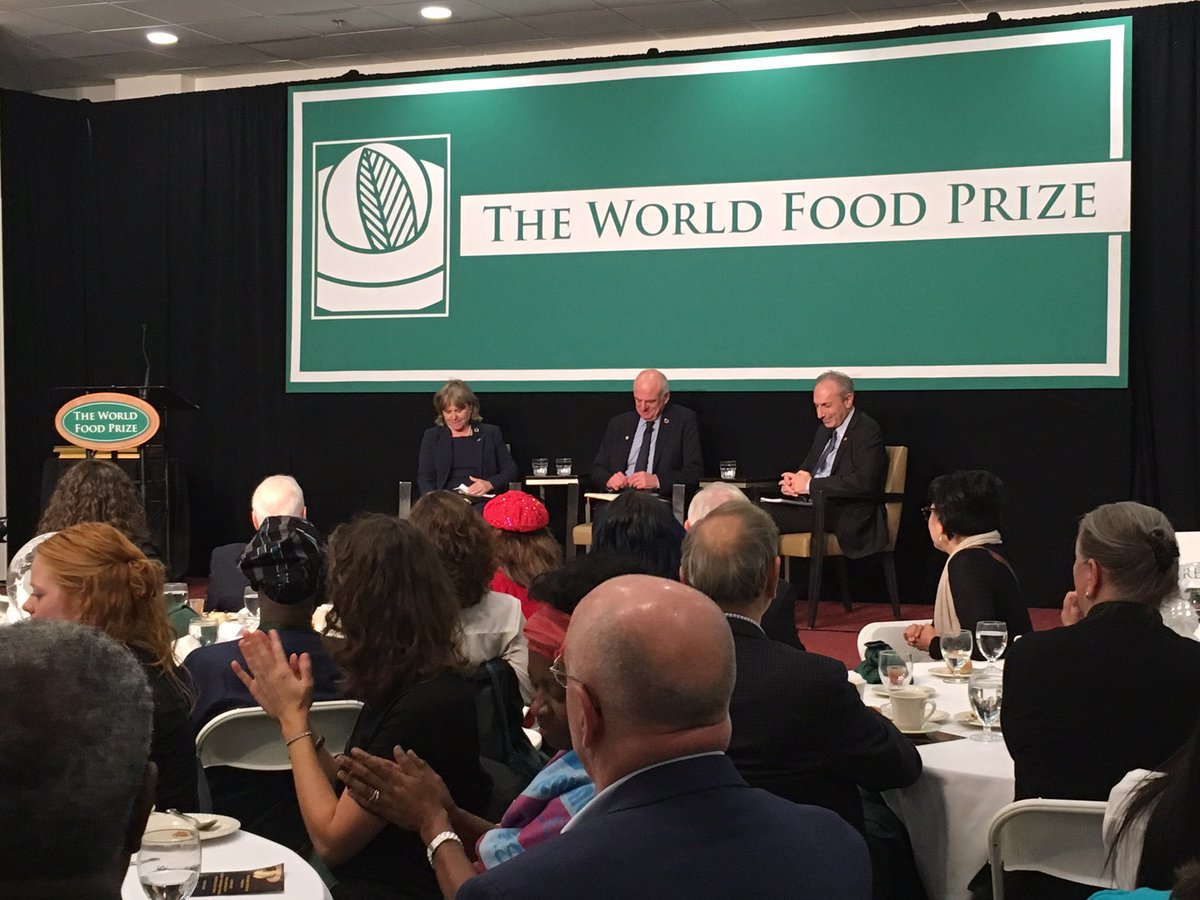 17-19 October 2018
. Des Moines, Iowa. USA.
The theme of the 2018 Borlaug Dialogue
, Rise to the Challenge, explored the massive effort to feed 9.5 billion people expected by 2050. Failing to meet this challenge will impact the entire world population, not just the hungry.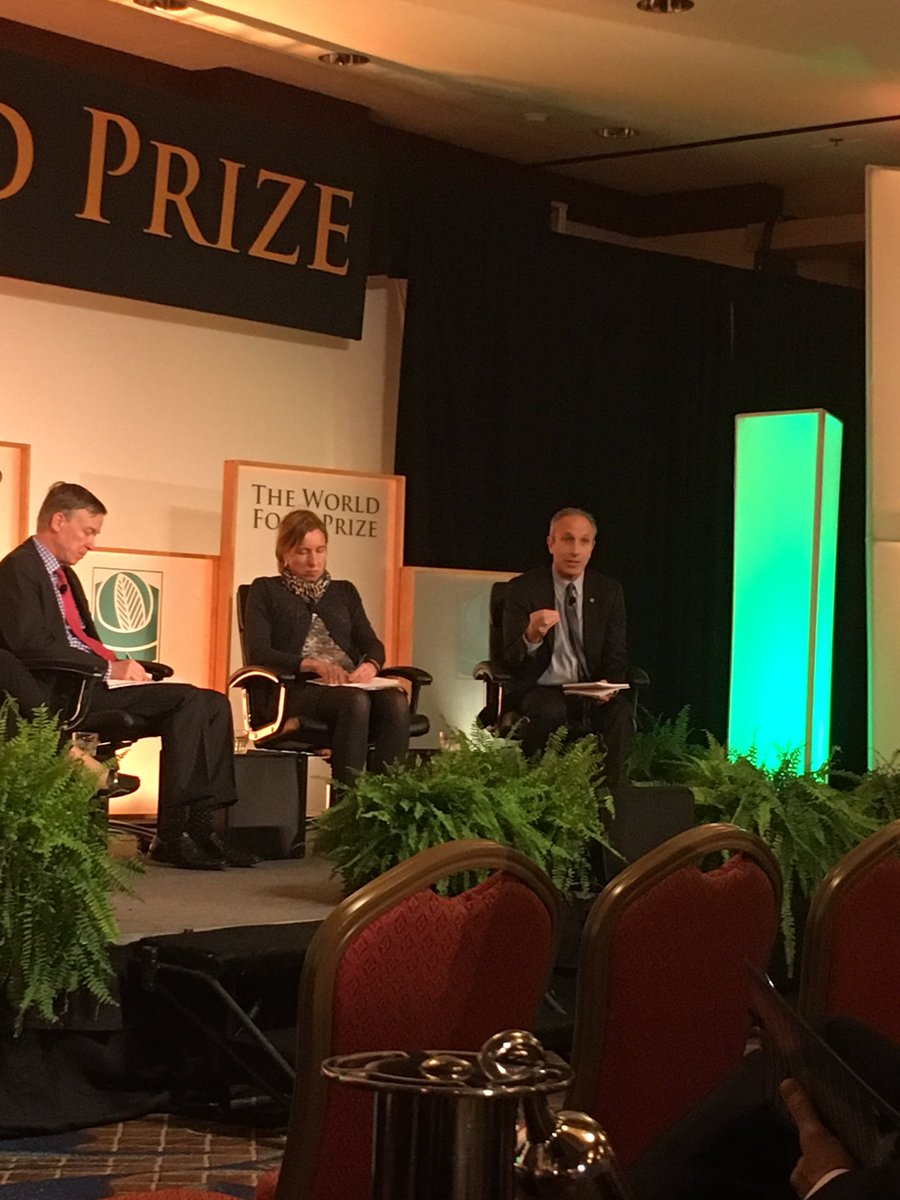 The ability to access adequate nutrition is as much as stake as the ability to access an adequate amount of calories. Rising poverty coupled with deepening health and disease concerns could devastate our world as a whole. Unsustainable farming practices threaten our environment with increased pollution, resource depletion, and loss of biodiversity. The risk of conflict powered by hunger and resource scarcity skyrockets.
Debates (extract)
Technologies for African Agricultural Transformation
Take it to the Agripreneur: Financial Institutions and Capital Investment in Agriculture
Startups: The Next Crop of Agribusiness Leaders
CRISPR: Regulatory Challenges and Opportunities
The Fall Armyworm: Advancing Threat to Global Food Security
Leading Women in Food and Agricultural Research
World Food Prize Laureate Award Ceremony
H.E. Dr. Akinwumi A. Adesina (Keynote Speaker) - 2017 World Food Prize Laureate
Hon. Prof. Ruth K Oniang'o - Chair of the Board, Sasakawa Africa Foundation
Hon. Prof Yaye Kène Gassama - National Academy of Sciences, Senegal
Dr. Dianah R. Ngonyama (see picture) - President of the Association of African Agricultural Professionals in the Diaspora (AAAPD)

Mark Edge

- Director of Collaborations for Developing Countries, Bayer CropScience Co.

Dr. Ed Mabaya

- African Development Bank, Manager - Agribusiness Development Division, Agriculture & Agro-industry Department