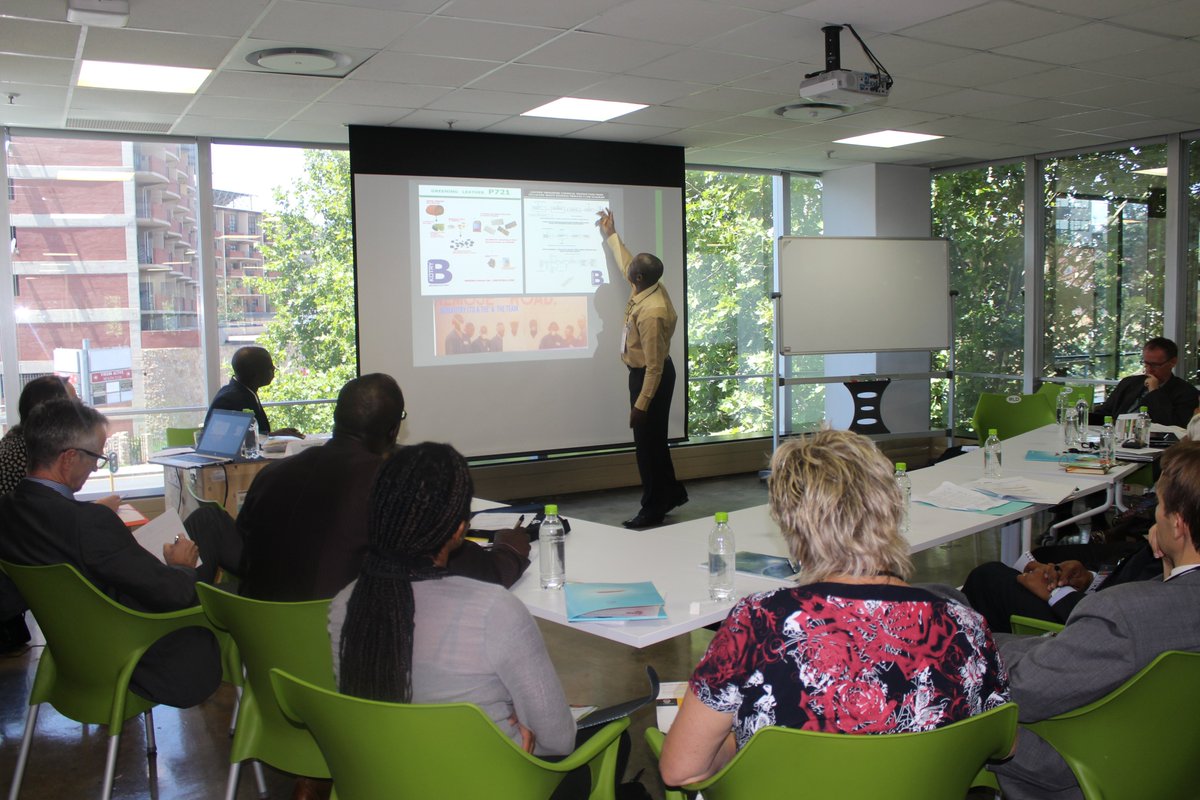 26 November 2015
. Johannesburg, South Africa. CAAST-Net Plus
hosted a workshop
on Africa-EU cooperation in food and nutrition security.
The Africa-EU STI cooperation in Food and Nutrition Security: Innovation and Private Sector Engagement workshop aimed to learn more about the opportunities and challenges faced by innovators in the area of food and nutrition security, while exploring how to better take into account the interests of entrepreneurs in an EU-African Research and Innovation Platform on Food and Nutrition Security.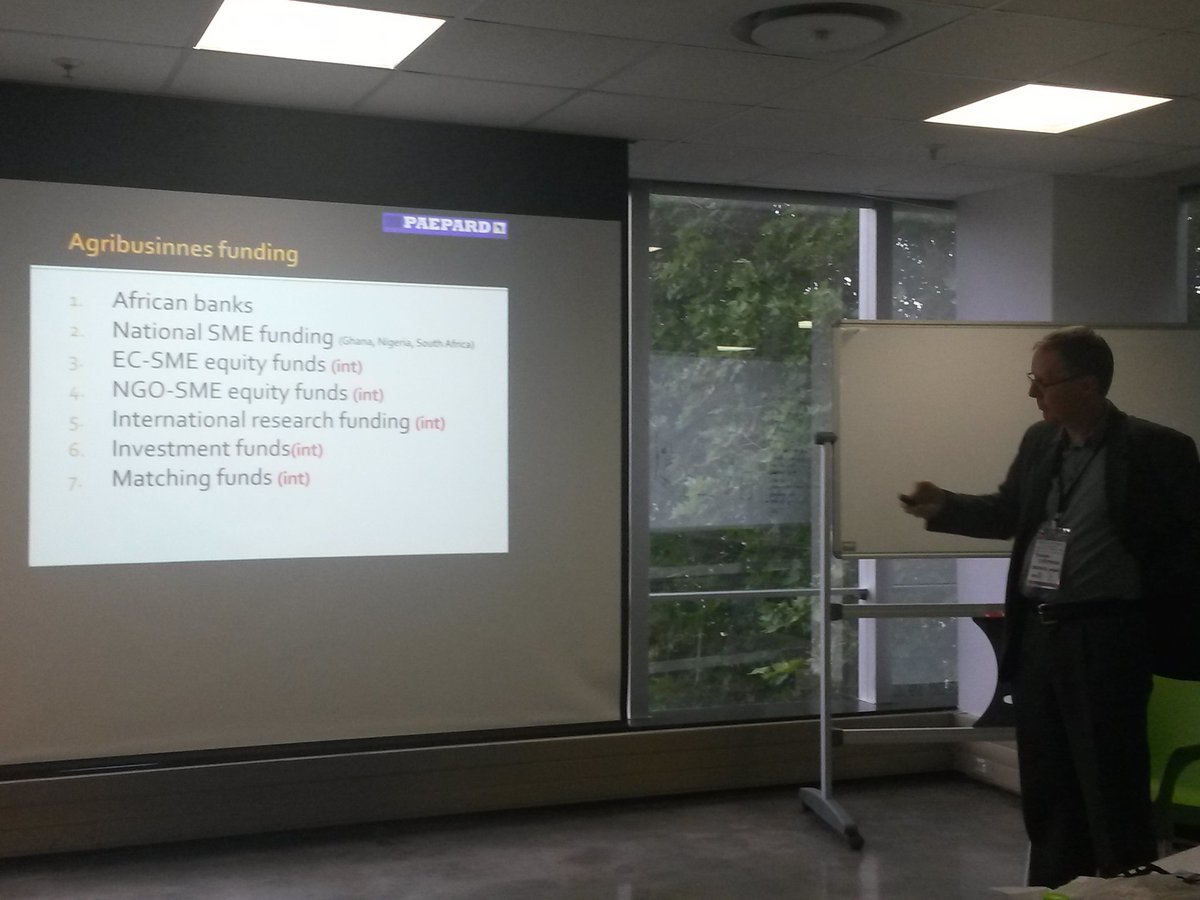 The workshop address the following key questions:
What does innovation in food and nutrition security mean in the African context?
What possibilities exist for potential collaboration?
What are the obstacles and opportunities encountered by innovators?
How can the private sector be involved in Africa-EU food and nutrition security collaboration?
What are the challenges and opportunities of Inter Partes Review-Patenting in the food and nutrition security sector?
The event was organised by the CAAST-Net Plus partner: France's
Institute for Research and Development
(IRD), and was held in conjunction with the
Africa Techno Forum
which took place
from 23-27 November in Johannesburg and Pretoria.
Africa-Techno is an annual forum about innovation, where technologies developed in Africa and Europe are showcased. The event is organised by CVT Valorisation Sud, France, in collaboration with a number of South African and international partners, and targets investors, researchers and inventors.
"While we have a very practiced narrative about the role that scientific and technological research plays in inspiring or driving innovation for economic growth, and a persistent anxiety about a perceived weakness in the academia or research – business relationship, a striking reality emerging from this exchange was that for many small– and medium–sized enterprises in the food and nutrition security and agriculture domain, and the small scale entrepreneurs, the link to the scientific and technological environment can be a distant one," says CAAST-Net Plus coordinator

Dr Andrew Cherry
"The scientific or technological dimension of a new product or of a new service is just one of so many pressing practical issues facing SMEs and entrepreneurs and it is unrealistic to expect SMEs and entrepreneurs to share our perspectives. We who inhabit the world of international scientific cooperation must never lose sight of these realities and can ill afford to isolate the S&T contribution from host the of other factors driving business ideas,"

Cherry

adds.
Presentations
Innovative funding methods in agriculture, challenges and opportunities in patenting traditional African foods, and funding opportunities for EU-Africa research collaboration in food and nutrition security were amongst the key topics from the roundtable discussion.
Extracts of the programme:
Presentation on EU Funding opportunities for innovative projects in the Food and Nutrition Security sector by Francois Stepman (PAEPARD)
Presentation of innovative projects
in the Food and Nutrition Security area
Presentation of the
FP7 EU project AFTER
(Senegal) by
M. Mady Cisse
Presentation of
Guanomad (Madagascar) by
Erick RAJAONARY
Berekotry Ltd (Nigeria) by T.Owonikoko. He presented
biodiesel made from carbs and vegetable oils.
Berekotry Ltd is a multiple award winning private African start-up with more than a decade of R and D exploits and success stories with Multiple Patent that cover the biobased related industrial products' development.
The company is engaging in both the pyrolytic and Non pyrolytic conversion of agro cellulose materilas to several industrial products that are applicable in Automotive, Semiconductor, coatings,Lubricants, biolpolymers, wood preservatives,Leather processing, Life Sciences etc
Berekotry Limited and its passionate President and Chemical Engineer of more than 20 years innovation experience Mr Taslim Owonikoko are soul mates and it is difficult to separate him from his company or his numerous landmark inventions and Agro-based industrial innovations.
He is an energetic, inspiring, and talented enterprising inventor, who sees and understands exactly what Nigerians and the global community need to oil the wheel of innovation system.
He has garnered numerous awards from within and outside Nigeria In the last couple of years . Some of which are, Innocentive-MIT-CBS Gift Certificate Award , USA, National Gold Innovation Award, Nigeria , Global Top 100 Best Innovators by General Electric Ecomagination Challenge, USA and recently capped with the Best Award Winner on National Science and Innovation awarded by the Federal Ministry Of Science and Technology in Conjunction with United Nations Development Program in Nigeria 2013.
He has been nominated on industrial/Innovation tours to South Korea, India , Ethiopia
The company's Ceo emerged as one of the top Global R and D innovators awarded by General Electric (USA) of the GE ecomagination Challenge for his novel work on bio reinforced critical material alternative in the production of power semiconductors.
The company was a finalist at the 2010 United Nations Science With Africa Challenge, Addis Ababa Ethiopia.
The company emerged the best Federal Government and UNDP-Award sponsored Innovative company in Nigeria 2007 and 2014.
See also: The Vanguard 16/04/2012: I convert agric waste to industrial products – Engr. Taslim Owonikoko

THE VIDEO CLIP below shows the application of agro-biomass waste based oil spill cleaning product at mopping up crude oil spill on surface of water . The product works effectively in acidified, saline and fresh water bodies . The recovered oil in sludge with the Inert-mopping agent is ready for the refinery for fractional distillation, so no waste.
Related:
16 to 18 October 2015.
Rome, Italy
.
Berekotry Ltd
was the only African participation to the Maker Faire Rome – The European Edition 2015.
Maker Faire
is a showcase of invention, creativity and resourcefulness, and a celebration of the Maker Movement.