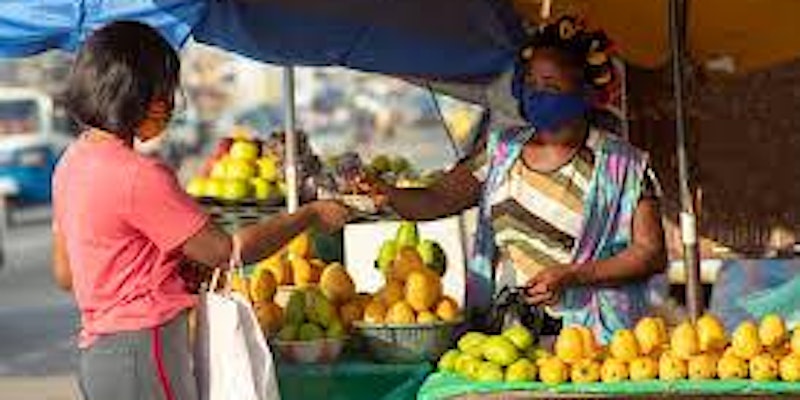 18 December 2020.
9 h-16 h 45.
L'Afrique et la crise de la Covid-19 : à la recherche d'une plus grande résilience des systèmes alimentaires
-
Téléchargez le programme
Ouverture :
Eric Thirouin, Pluriagri ; Jean-Marie Sander
, FARM
Les enseignements de la pandémie pour les filières agricoles - Ousmane Badiane, Akademiya2063
une meilleure coordination au sein des filières
- Bachir Rockya Lailaba (picture), Sahel Délices (Niger)

Launched in 2015 Sahel Délices seeks to enhance the value of local agricultural resources. Juices based on local plants such as bissap or baobab are the flagship products of the company, which also produces herbal teas, spices and jams.

-

Kola Masha

, Babban Gona (Nigéria)
la constitution de réserves alimentaires
-

Franck Galtier

, Cirad ;
- un représentant du Programme alimentaire mondial sur les achats aux petits producteurs au Burkina Faso


l'assurance et le financement des filières agricoles
-

Malick Ndiaye

, La Banque Agricole (Sénégal) ;


- George Kuria

, ACRE Africa (Kenya)
La prégnance du secteur informel : quelles politiques publiques, quelles initiatives du secteur privé pour améliorer la résilience et favoriser l'intégration des acteurs ?
Morlé Koudeka

, ministère de l'Economie numérique et de la transformation digitale du Togo, sur le programme Novissi ;

Alexandra Berreby

, Fondation Bel, sur le programme Sharing Cities de soutien aux vendeurs de rue ;

Pierre Ndiaye

, Mamelles Jaboot (Sénégal), sur la structuration des filières ;

Grégoire Rota-Graziosi

, Cerdi, sur la fiscalité