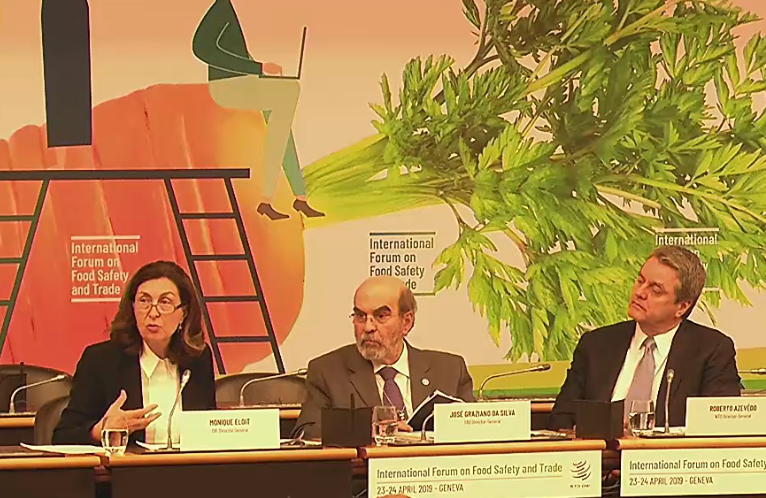 23-24 April 2019.
Geneva, Switzerland.
The FAO/WHO/WTO International Forum on Food Safety and Trade.
Webcast
https://twitter.com/wto
Continuing the discussions from the Addis Conference, the Geneva Forum addressed the trade-related aspects and challenges of food safety.
The
food safety priorities
set by this Conference facilitated global collaboration and help ensure that no one is left behind. Its provided an opportunity for participants to explore the challenges and opportunities arising from rapid technological change and digitalization, namely: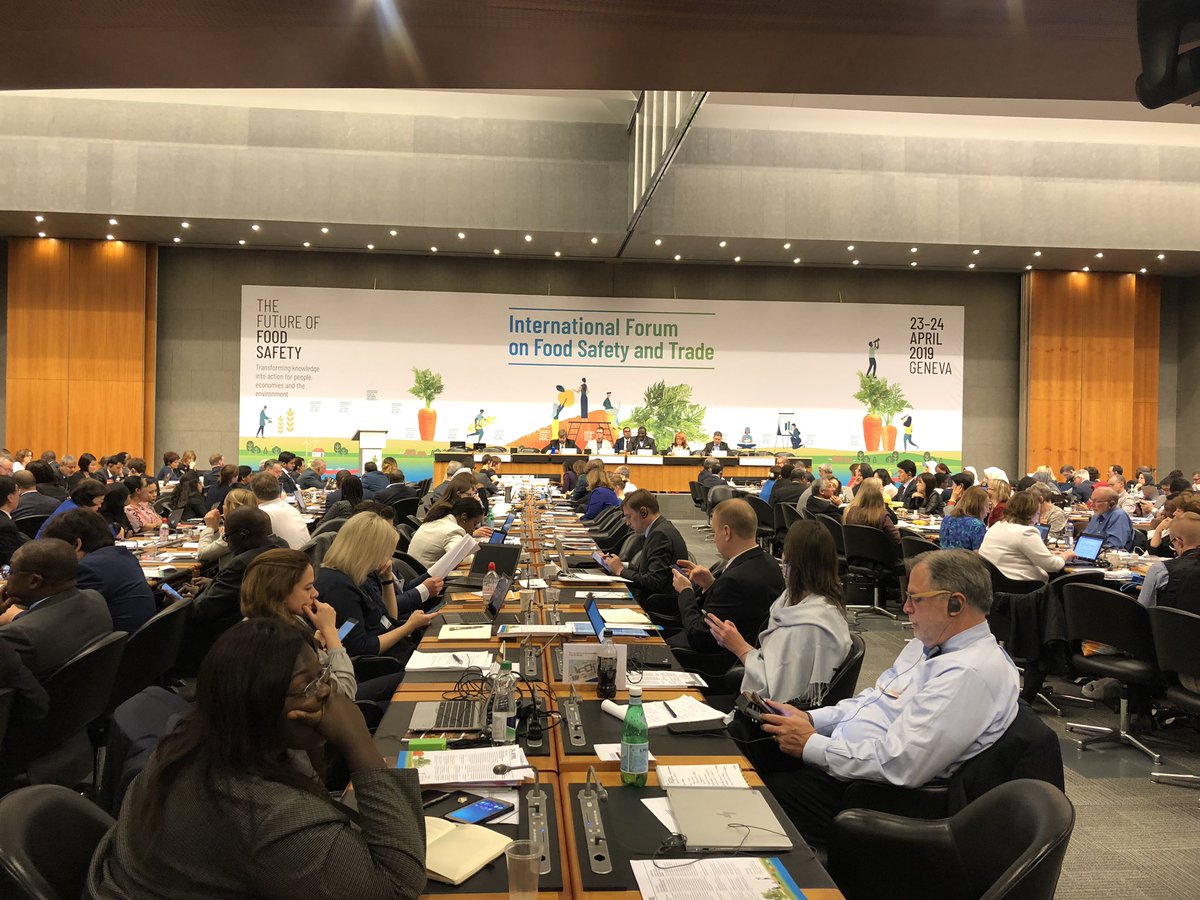 the use of new technologies in the realm of food safety and trade;
how trade in safe food can be facilitated at the borders;
multi-stakeholder coordination and the role of partnerships;
harmonizing food safety regulation in a period of change and innovation.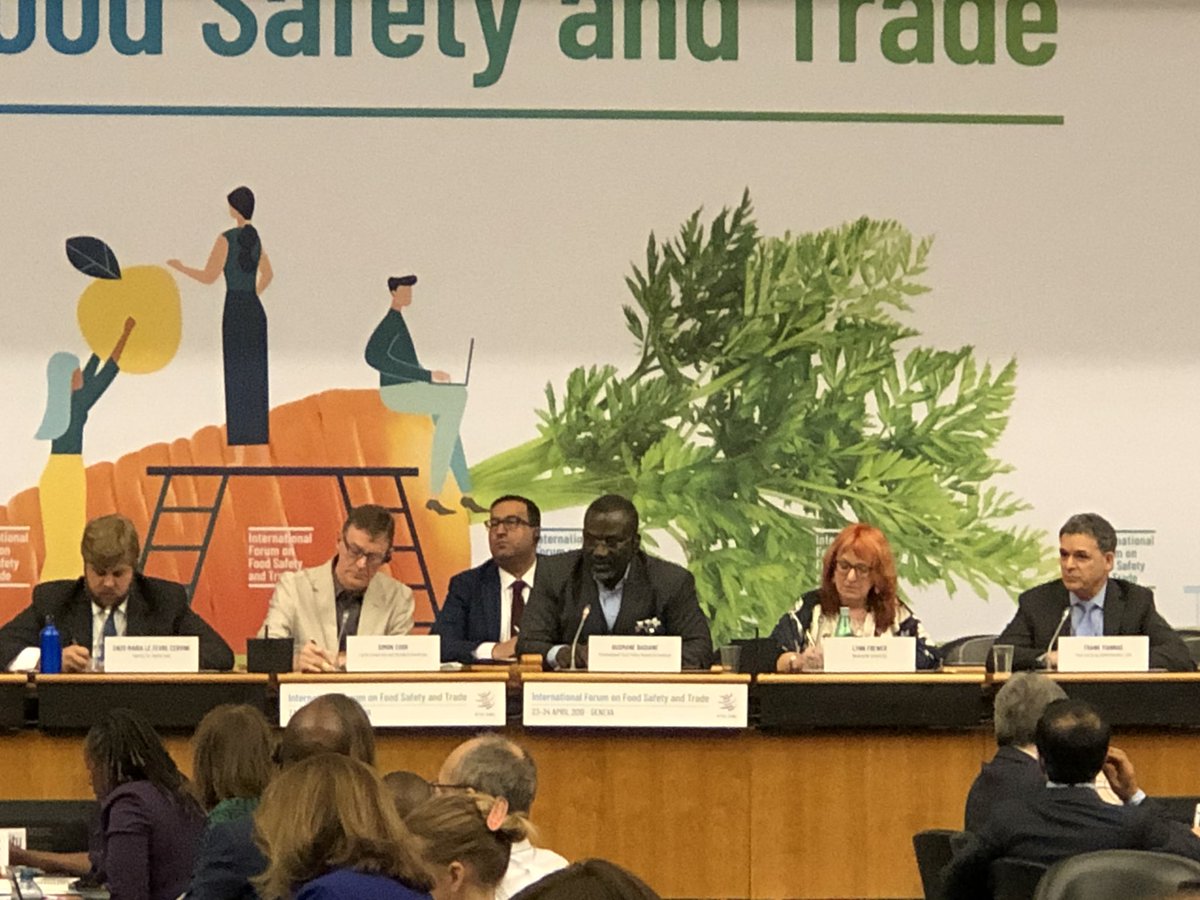 The conference will result in a document summarizing key issues and recommendations from both, the
Addis Conference and the Geneva Forum
, to better align and coordinate efforts to strengthen food safety systems across
sectors and borders.
Extracts of the programme:
Addressing the economic burden of foodborne disease

Delia Grace

, Co-Leader, Animal and Human Health, International Livestock Research Institute
Aligning national food safety policies to promote food security

Angela Parry Hanson Kunadu

, Lecturer, Department of Nutrition and Food Science, University of Ghana
Overview of the Addis Ababa Conference Josefa Leonel Correia Sacko (see picture), African Union Commissioner for Rural Economy and Agriculture
Synergies between food safety and trade facilitation

Elizabeth Murugi Nderitu

, Acting DirectorStandards and SPS, TradeMark East Africa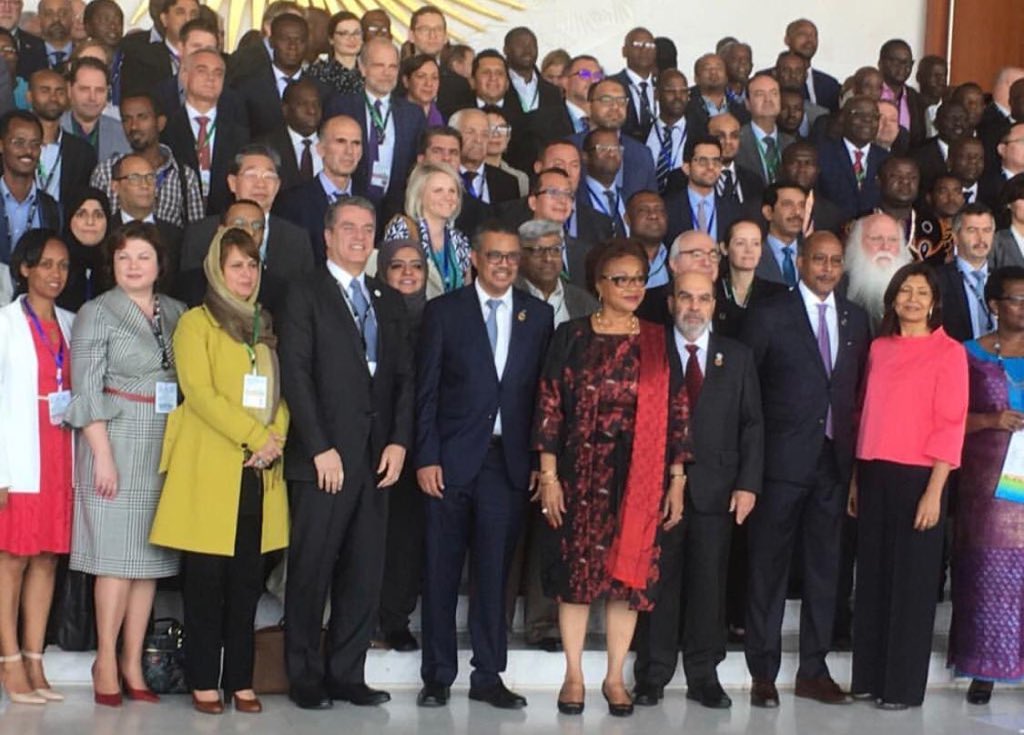 Related PAEPARD blogpost:
First FAO/WHO/AU International Food Safety Conference
12-13 February 2019
. Addis Ababa, Ethiopia. First FAO/WHO/AU International Food Safety Conference
In this pivotal moment, this conference, co-organised by FAO, WHO, WTO and AU, brought together Ministers and representatives of national governments, senior policy makers as well as representatives of non-state actor groups from all regions of the world to engage in an urgent reflection on food safety challenges.
Related
1–2 April 2019.
Rome, Italy: At the International Plant Protection Convention, 25 ACP countries mobilised around sanitary and phytosanitary (SPS) issues and priorities.
COLEACP presented its Fit For Market SPS programme
(FFM SPS) to the competent authorities of African, Caribbean and Pacific (ACP) countries.
Related:
New EU Unfair Trading Practices Directive adopted
10 April 2019.
For over 10 years, COLEACP and others have been lobbying the European Union to tackle
unfair trading practices in agricultural supply chains.
Smaller suppliers are particularly vulnerable to unfair practices – such as last-minute cancellation of orders and late payments.
This lobbying activity finally bore fruit and the groundbreaking EU Unfair Trading Practices Directive was formally adopted.
Each EU Member State now has 2 years to enforce the Directive
. For the first time there will be a shared minimum standard for fair trading practices enforced throughout Europe. This will provide regulatory certainty to buyers and confidence to suppliers –even those based outside the EU – that they will be able to access protection regardless of where their European buyer is based.