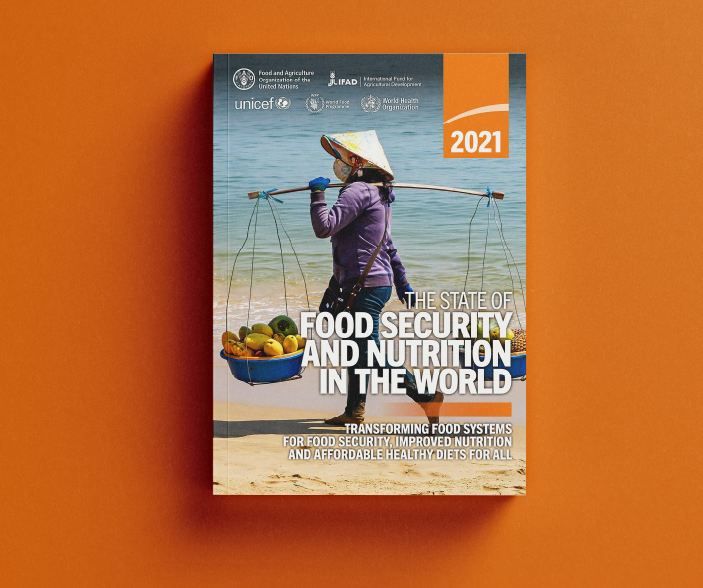 12 July 2021
.
Launch of the State of Food Security and Nutrition in the World 2021
The SOFI 2021 report will also focus on complementary food system solutions that address the key drivers of food insecurity and malnutrition, i.e. conflict, climate variability and extremes, economic slowdowns and downturns, and COVID-19, and that ensure access to affordable healthy diets for all. It will look in-depth at six transformative pathways to achieve this, drawing upon best practices and lessons learned from around the world.
The report is presented by the Food and Agriculture Organization of the United Nations, the International Fund for Agricultural Development, the United Nations Children's Fund, the World Food Programme and the World Health Organization. SOFI 2021 will be translated into all United Nations official languages.
Moderator:

Lana Wong

Video (3')

Munir Akram

, Host and President of the United Nations Economic and Social Council

QU Dongyu

, Director-General, FAO

Henrietta H. Fore

, Executive Director, UNICEF

David Beasley

, Executive Director, WFP

Zsuzsanna Jakab

, Deputy Director-General, WHO

Dominik Ziller

, Vice-President, IFAD

Agnes Kalibata,

Special Envoy of the UN Secretary-General for the 2021 UN Food Systems Summit Máximo Torero Cullen, FAO Chief-Economist