28 September 2019
. New York. To mark the adoption of the UN Decade on Ecosystem Restoration – connecting land and water – and to ensure this opportunity reaches its full potential, the Global Landscapes Forum (GLF) organized a one-day event back-to-back with the opening of the 74th UN General Assembly (UN GA) and shortly after the UN Secretary-General's 2019 Climate Action Summit.
Restore the Earth Global Landscapes Forum New York was a global consultation in the run up to the official launch of the
UN Decade on Ecosystem Restoration in 2021
. The objective of this critical first meeting was to raise awareness, define the land and seascapes the world needs to be restored to a sustainable state, and launch a global movement that will restore up to 2 billion hectares of degraded ecosystems and achieve the UN SDGs.
https://events.globallandscapesforum.org/new-york-2019/join-online/
GLOBAL LANDSCAPES FORUM
The Global Landscapes Forum (GLF) is the world's largest knowledge-led platform on integrated land use, dedicated to achieving the Sustainable Development Goals and Paris Climate Agreement. The Forum takes a holistic approach to create sustainable landscapes that are productive, prosperous, equitable and resilient and considers five cohesive themes of food and livelihood initiatives, landscape restoration, rights, finance and measuring progress. It is led by the Center for International Forestry Research (CIFOR), in collaboration with its co-founders UN Environment and the World Bank and Charter Members.
Charter members:
CIRAD,
CIFOR,
Climate Focus,
Conservation International,
Ecoagriculture Partners,
The European Forest Institute,
Evergreen Agriculture,
FSC,
GEF,
IPMG,
CIAT,
ICIMOD,
IFOAM - Organics International,
INBAR,
IUFRO,
Rainforest Alliance,
Rare,
Rights and Resources Initiative,
UN Environment,
Wageningen Centre for Development Innovation part of Wageningen Research,
World Agroforestry,
World Resources Institute,
WWF Germany,
Youth in Landscapes Initiative (YIL),
World Bank Group
Extract of the programme
Opening: Restore the Earth
Tony Simons - Director General, World Agroforestry (ICRAF)
Inger Andersen - Executive Director, UN Environment Programme
Christiane Paulus Director General, Nature Conservation and Sustainable Use of Natural Resources, German Ministry for Environment, Nature Conservation and Nuclear Safety (BMU)
Resetting the Restoration Agenda
Completed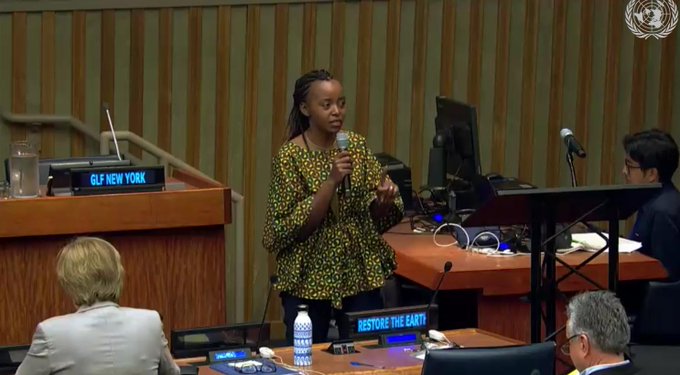 Survival Diets and Healthy Food Systems
Agriculture: Supplying Success in Landscapes
Louise Mabulo - Award-winning chef, entrepreneur, agriculture advocate, public speaker and competitive archer
Roselyn Fosuah Adjei - Director Climate Change Directorate, Forestry Commission of Ghana
Otto Valadares - Farmer, Cerrado, Brazil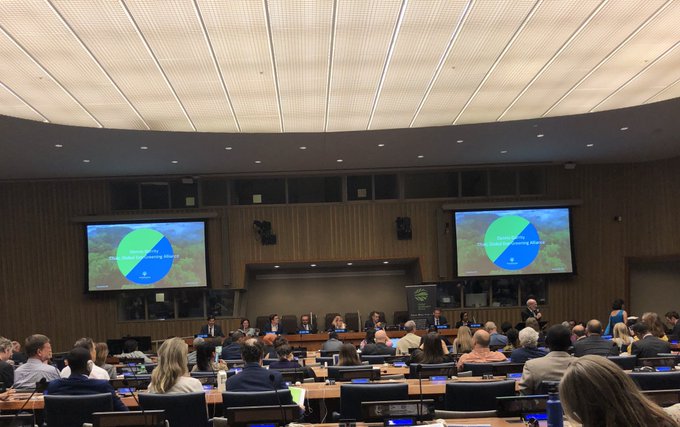 Forests: EverGreening the Earth's Degraded Landscapes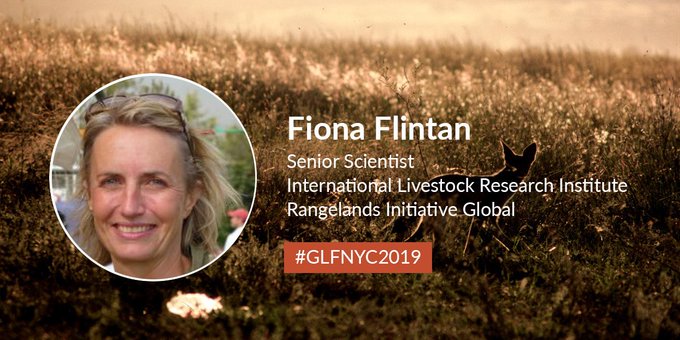 Drylands and Rangelands: Harnessing Change
Wanjũhĩ Njoroge
Youth in Landscapes (YIL) representative