3 November 2015
. The report,
Strengthening the first mile: Enabling small and medium agribusinesses to unlock development in Tanzania, Uganda and Kenya
, (PDF 2.6MB) was launched at a symposium held in Nairobi celebrating Farm Africa's 30th anniversary.
The symposium brought together representatives from businesses and NGOs across Kenya to discuss how to strengthen markets for rural smallholders in eastern Africa.
This new report highlights how support to small and medium agriculture businesses is key to driving rural economic development in East Africa.
These 'first mile' businesses play a vital role in connecting small-scale farming to wider markets by buying their produce or supplying goods to them. However, the first mile market is failing due to a lack of appropriate financial products for agricultural small and medium-sized enterprises (SMEs).
Without the finance they need to invest, professionalise or develop, the growth of agricultural SMEs is being stifled, as is the productivity and profitability of smallholders who depend on their services.
Agricultural SMEs are being held back by a 'missing middle' of suitable financial products.

They tend to be too big for small-scale loans offered by microfinance institutions and others, but too small to be able to borrow money from commercial lenders affordably and viably. There is therefore a need to find alternative financing mechanisms suitable for agribusiness SMEs.
The report sets out the business case for Farm Africa's
Maendeleo Agricultural Enterprise Fund (MAEF)
, a venture philanthropy programme that addresses this critical financing gap. MAEF provides working capital and support in agronomy, business and marketing to first mile rural enterprises that in turn enable African smallholders to lift themselves out of poverty.
To learn more about MAEF, visit its dedicated website.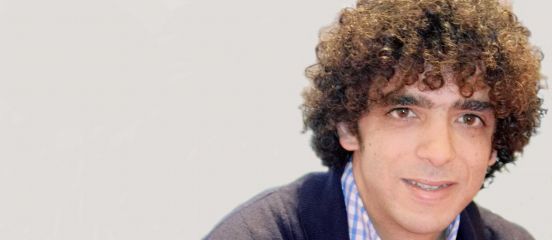 Farm Africa has appointed
Nicolas Mounard
as its new Chief Executive
. Nicolas is currently the Managing Director of Twin and Twin Trading and brings with him tremendous experience in developing and managing long term agricultural programmes in developing countries. Nicolas will join Farm Africa on 22 February 2016, taking over from the current Chief Executive Nigel Harris who will be leaving this month.
Related:
25/10/2015.
Spintelligent, a major business consultancy in sub-Saharan Africa, is helping to organise the next
AgriBusiness Congress East Africa
set for next January 2016 in Dar es Salaam.