28 May - 1 June 2018
. The Hague. The Netherlands.
The Food Security Exchange (FSE)
was a four-day event.
This exchange brought Food and Nutrition Security policy staff and Agricultural Councillors from Dutch Embassies and UN Permanent Representations, and from the Ministry of Agriculture and the Ministry of Foreign Affairs in The Hague together to facilitate knowledge exchange, learning and co-creation.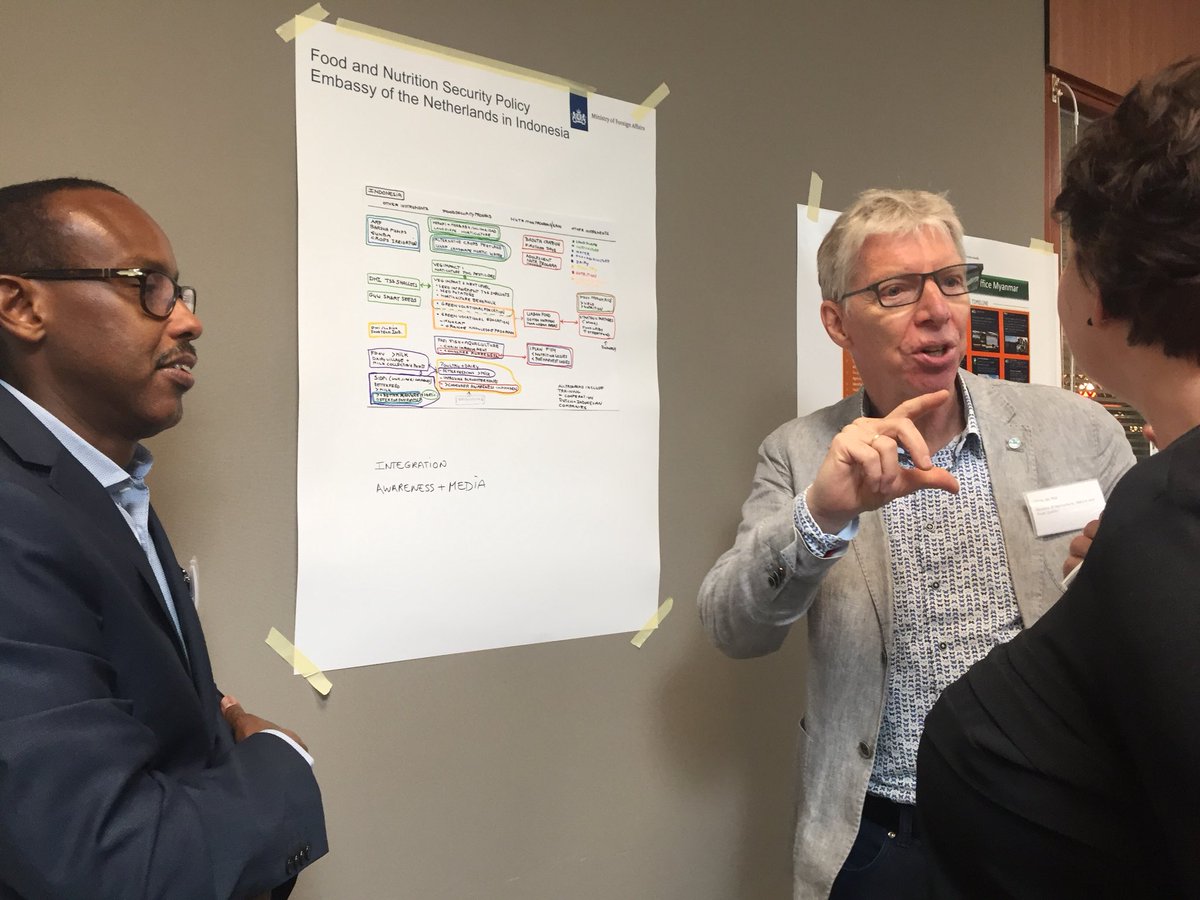 31 May 2018.
Wageningen.
The Netherlands.
A public dialogue
around the recently published
IOB review of Dutch food security policy in the period 2012-2016.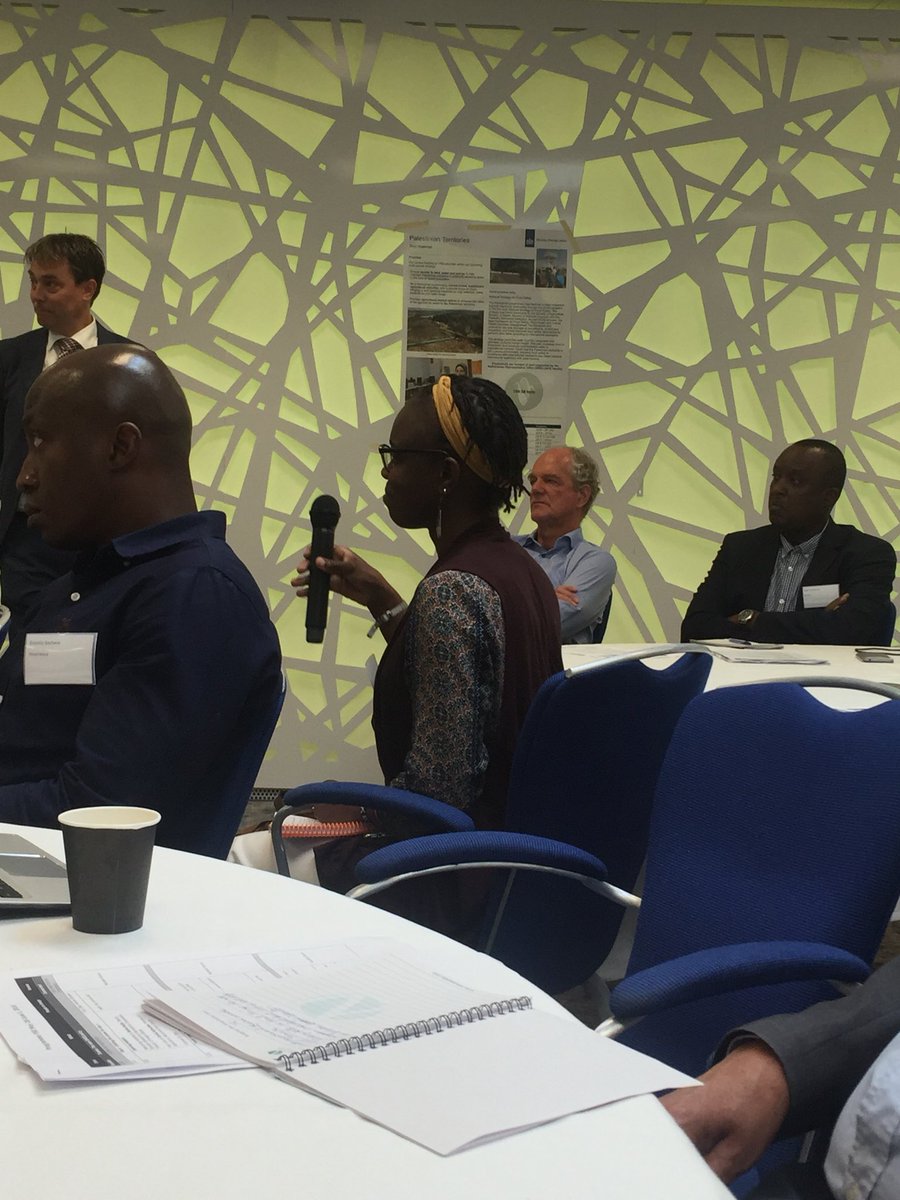 25 food security specialists and Agricultural Councillors of Netherlands' Embassies will be joining the programme as well.
This multi-stakeholder dialogue will be a space to understand the success factors and challenges of policy implementation by the Netherlands through its bilateral, multilateral and civilateral programmes in low and middle income countries, in collaboration with an extensive range of
partners. Many of these partners will have the opportunity to discuss the review's findings and their translation into practice. The results of these discussions are in particular expected to help shaping the future Dutch food security policy, in the context of the adapted policy for International Trade and Development Cooperation.
Session 1 – Food and nutrition security (and inclusiveness)
Facilitator:

Ferko Bodnár,

IOB

Peter Oosterveer,

Wageningen UR/A4NH; Marijke de Graaf, ICCO;

Saskia Osendarp

, NWGN; private sector representative (tbc).
Session 2 – Inclusive agricultural transformation and rural transition
Facilitator:

Hilke Jansen

, Consultant/AgriProFocus.

Marleen Dekker

, INCLUDE Platform;

Nout van der Vaart

, Hivos;
academic or private sector representatives (tbc).
Session 3 – Public-private partnerships
Facilitator:

Jan Ubels

, PPPLab.

Jetske Bouwma

, PBL;

Sietze Vellema

, PPPLab/Wageningen UR;

Peter Jens

, Koppert;

Guus van Westen

, University of Utrecht (tbc).
Session 4 – Environmental sustainability of food systems (and inclusiveness)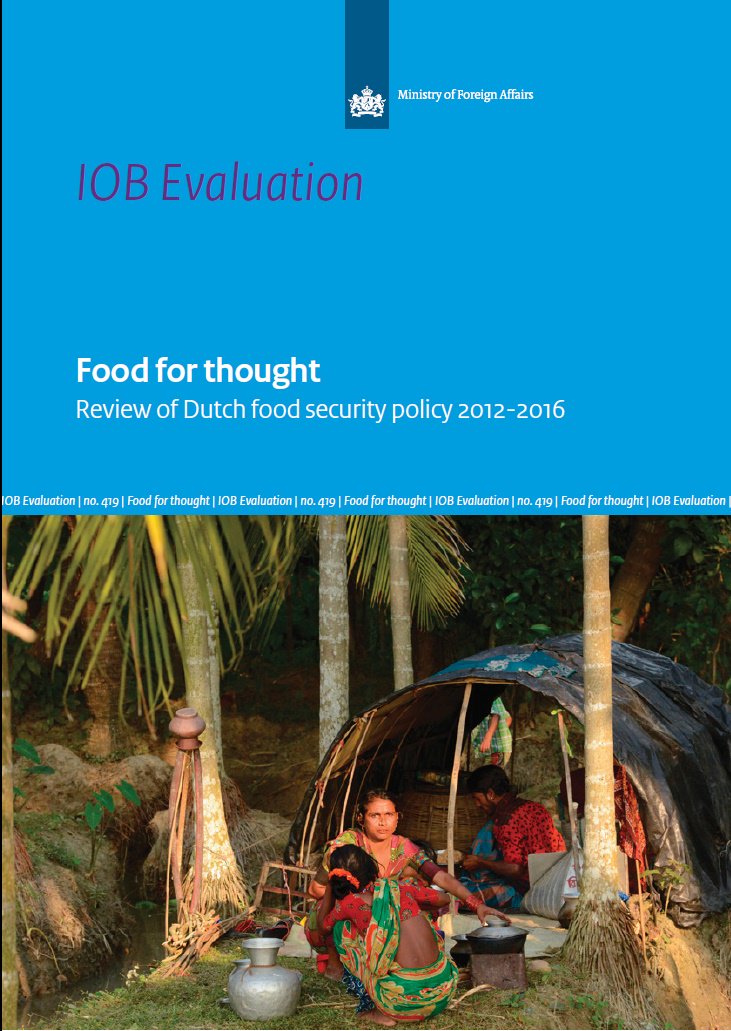 Facilitator:

Nicole Metz,

Food & Business Knowledge Platform.

Martin van Ittersum

, Wageningen UR;
private sector and civil society sector representatives (tbc).
Findings of the policy review
The IOB review analyses the food security policy's effectiveness, discusses its efficiency and coherence and concludes with recommendations. It is based on an inventory of food security activities and available evaluations, complemented by the broader literature. It also integrates quantitative and qualitative findings from four country case studies (in Bangladesh, Ethiopia, Rwanda, and Uganda).
Dutch food security policy is relevant, given the global challenges of eliminating hunger and malnutrition, and to feed the world also in the long-term.
Many agricultural projects, especially in research and extension, have contributed to higher production and income.
Projects that worked on nutrition through social safety nets, food fortification, and nutritional awareness, were successful in reaching vulnerable groups.
Projects that improved the enabling business environment, especially investments in rural roads, have contributed to agricultural development and food security.
Dutch food security policy has contributed only to a limited extent to reduced malnutrition, because most agricultural projects did not have nutrition as their primary objective, nor were food insecure people their primary target group.
Little is known about cost-effectiveness, about upscaling of pilots, and about the conditions under which public private partnerships contribute to development objectives.
Dutch embassies in partner countries play an important role in assuring the relevance of the food security programme, and could play a larger role in enhancing synergy in the programme.
Agricultural research supported by the Netherlands is likely to pay off substantially. A good link between research and extension is crucial, however, and part of the success claimed by research should also be credited to farmer extension and the input value chain development needed for distributing new innovations. (page 9)
An IOB study in southwest Uganda showed that knowledge about healthy food was not always the main constraint to improving nutritional intake: people were aware of the importance of a healthy diet and diet diversity, but were often unaware whether children were stunted, and they had misconceptions about adult overweight. Other factors that affected household food choices include social and cultural habits. Reducing child stunting requires an approach that specifically addresses young child feeding practices. (page 20)
Projects working on the enabling business environment have facilitated agricultural development to different degrees. Strengthening farmer organisations has had positive effects for the more commercially oriented organisations of slightly better-off farmers. Finally, multistakeholder policy dialogue has contributed to better policies and donor investment in the agricultural sector, and to private sector codes of practice and standards. (page 112)
Related:
The Netherlands Enterprise Agency
supports private and public organisations with funding, international business partners, knowledge, and regulations. This support is mainly focused on international business in emerging markets and developing countries and is commissioned by the Dutch ministry of Foreign Affairs.
Do you have an international project in a developing country or an emerging market or are you looking for a business partner? See what Netherlands Enterprise Agency can do for you!