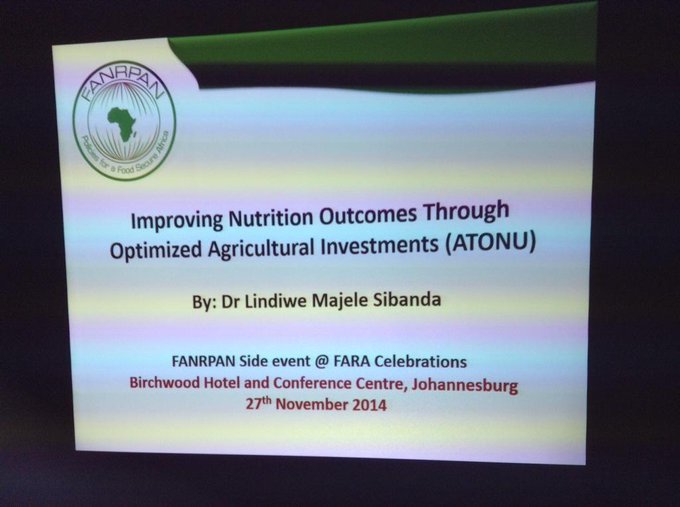 7-9 December 2014. Addis Abeba. The Food, Agriculture and Natural Resources Policy Analysis Network (FANRPAN) and its consortium partners organised an inception workshop.

This project seeks to improve nutrition outcomes in smallholder farm families and poor households through tailored nutrition sensitive agriculture programs that ultimately benefit women of child bearing age and children in the first 1000 days of life.
The
ATONU project consortium members
includes:
the Africa Innovations Institute in Uganda,
Sokoine University of Agriculture in Tanzania,
Agribusiness Systems International, an affiliate of ACDI/VOCA,
Farm Africa,
the Natural Resources Institute of the University of Greenwich,
the Leverhulme Center for Integrative Research on Agriculture and Health
and the London School of Hygiene and Tropical Medicine in the UK.
The ATONU project will be implemented over a six-year period, ending in December 2020. The focus countries for the project are:
Ethiopia, Nigeria, Tanzania, Ghana and Uganda
.
Objectives: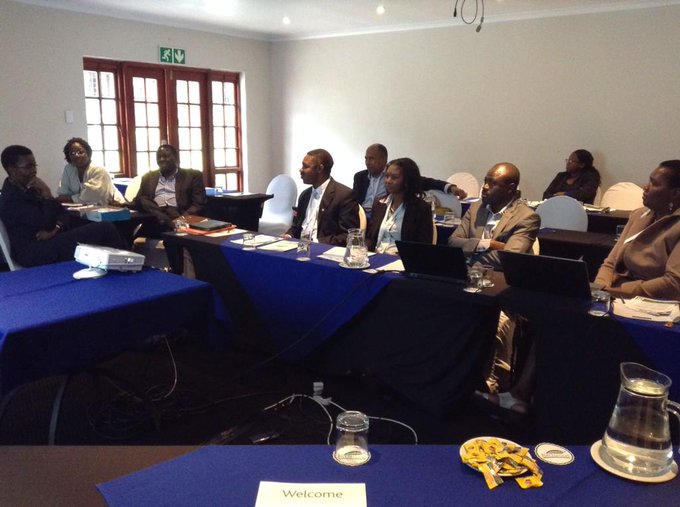 Side event on ATONU at FARA@15
The ATONU project will provide technical assistance to integrate tailored nutrition interventions
into planned and ongoing agricultural investments through:
generating tools and frameworks for diagnosing the opportunities to incorporate tailored nutrition interventions into agriculture investments;
offering technical assistance for designing, testing, and rigorously monitoring and evaluating results of the tailored nutrition interventions (proof of concept);
documenting and disseminating best practices and evidence and adding to the agriculture for nutrition knowledge base;
advocating for evidence-based decision making at all levels; and
strengthening African capacity and building a community of practice in agriculture for improved nutrition.
Publisher: Institute of Development Studies UK
Publication Date: Jan 2014
IDS_Bridge_Food_Security_Report_Online
(Adobe Acrobat Document)
There is more than enough food in the world to feed everyone, but the number
of people who do not have enough to eat remains unacceptably high, with disproportionate impacts on women and girls. Reversing this shocking trend must be a top priority for governments and international institutions and responses must treat food insecurity as a gender equality, rights and social justice issue.
This BRIDGE Cutting Edge Overview Report makes the case for a new, gender-aware understanding of food security, arguing that partial, apolitical and gender-blind diagnoses of the problem of food and nutrition insecurity is leading to insufficient policy responses and the failure to realise the right to food for all people. Showcasing effective and promising existing strategies, the report suggests that in order to truly achieve food security for all in gender equitable ways, responses need to be rights-based, gender-just and environmentally sustainable.
The report is the result of a collaborative and participatory process, involving over 40 experts on food and nutrition security and gender from around the world.