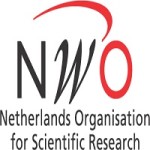 24 September 2015.
Eight projects received a grant under the
Food and Business Applied Research Fund.
The awarded ARF research proposals are the result of the third round of the second call for proposals.
The new ARF-projects will start in the next few months and will take up to three years. All research teams are led by a practitioner organisation from one of the fifteen partner countries of Dutch development cooperation. Other team members are Dutch or LMIC research or higher education organisations and, in some cases, also other local enterprises. The budget of ARF-projects varies between 50,000 and 300,000 euros, depending on the project duration and excluding co-funding from consortium partners.
Awarded projects
Mr S. Akbar (Bangladesh Institute of ICT in Development), 'Ground cover app to drive an irrigation scheduling service in the delta region of Bangladesh'
Mr P.W. Beekman (Resiliência Moçambique), 'Unravelling the potential of Farmer led Irrigation Development in the BAGC, Mozambique'
Ms V. Fumey Nassah (Resource Management Support Centre), 'Improving smallholders' food and income security by introducing non-timber forest products in reforestation schemes and tree-crop farms: A collaborative learning process in Ghana'
Mr P. Kamalingin (Oxfam Novib), 'Cassava Applied Research for Food Security in Northern Uganda'
K.D. Katamba (Makerere University Business School), 'Strengthening agribusiness Ethics, Quality Standards & ICT usage in Uganda's value chains? '
Mr G. Nyang''ori (Wageningen University & Research Center), 'Innovations for Sustainab and profitable Intensification of Smallholde Dairy in Kenya'
Prof. G.W. Otim-Nape (Africa Innovations Institute), 'Enhancing Rice Markets in Uganda through Smart Micronutrient Fertilization'
Mr M. Regassa Beyene (World Vision Ethiopia), 'Farmer-led Agroforestry Innovation in Ethiopia: Improving livelihoods and food security by utilising Acacia saligna'
In about a week, the
project summaries will be published
.