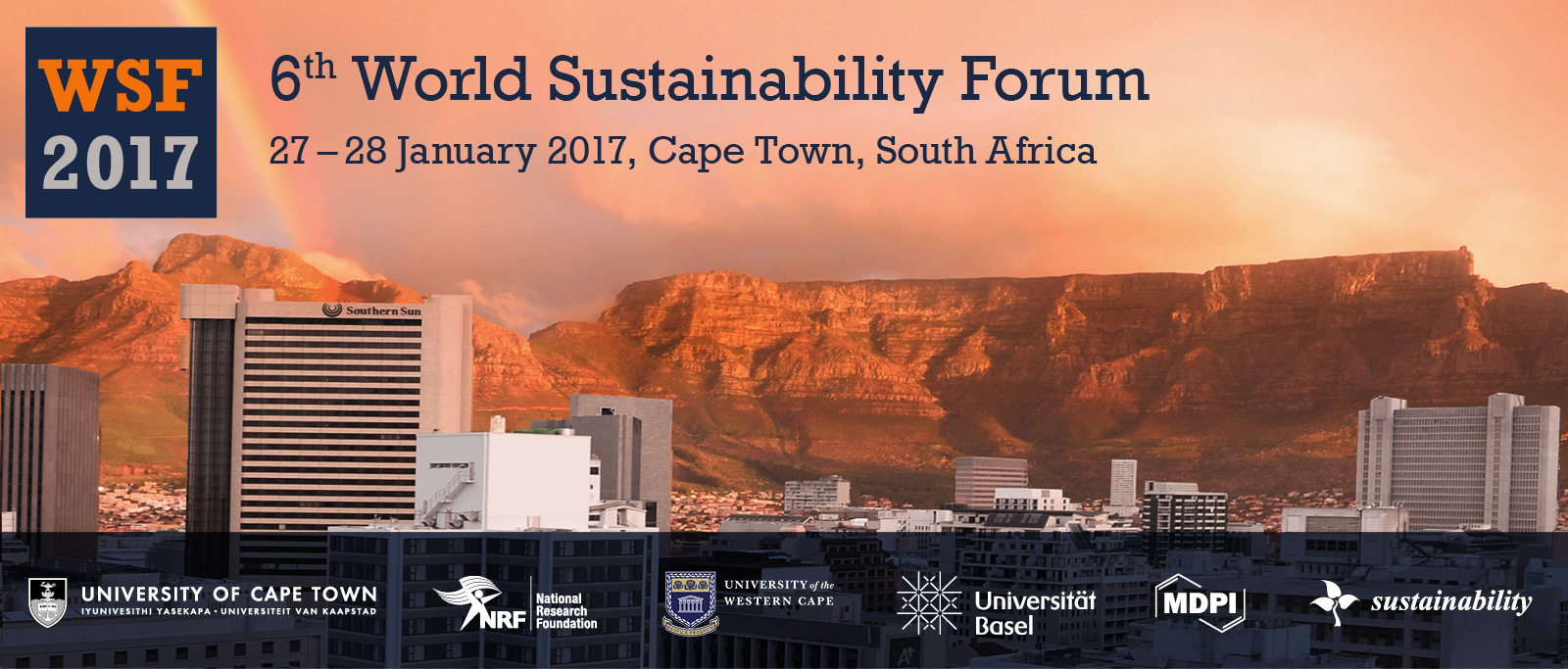 27 - 28 January 2017
. South Africa. University of the Western Cape and University of Cape Town.
The 6th World Sustainability Forum
took place for the first time in Africa. The conference briought together researchers, policymakers, practitioners, private sector and civil society actors
It contributes to international debates on sustainability and, more specifically, enables exchanges, which sensitise the international community to the urgency, specifics, and existent knowledge base of sustainability on the African continent, and the African research community about international perspectives on sustainability.
Parallel Sessions Related to agriculture
Sustainable Agriculture: Climate Change and Water-related Issues
Panel chair: Prof Linus Opara
Sustainable Agriculture and Food Security
Submission not assigned to a panel
A Management Database for Sustainable Cattle Production by Emerging Cattle Farmers in South Africa; by Obvious Mapiye *