27 March 2018. Brussels. 11th Forum for the Future of Agriculture FFA call for action: healthy farming, healthy food, healthy future.
The Forum for the Future of Agriculture 2018 called for action by all stakeholders and society at large to work together in order to deliver real-world
solutions for a healthy future through healthy farming practices and healthy food production.
The Forum brought together leaders from politics, industry, and society, who highlighted the importance of biodiversity for healthy food production, presented emerging farming technologies and best practices in artificial intelligence and sustainable forest management among others, as well as options on how to reduce food waste.
FFA2018 comes at a time when real-world action is needed to put the UN Sustainable Development Goals (SDGs) into practice and a new cycle of reform of the Common Agricultural Policy (CAP) is starting to take shape. This is coupled with
growing public interest in farming practices, along with increased environmental awareness and health consciousness related to food consumption
.
"We need inspired leadership to achieve a healthy future, transform our farm and economic models and create real change on the ground that will meet the UN's Sustainable Development Goals. All of us, from farmers to consumers, politicians to business leaders, need to be part of a positive disruption in our thinking and actions leading to food and environmental security."

Janez Potočnik,

Chairman FFA2018
"I believe that we must bring urgency to our actions today. The interconnected nature of climate change and poor resource management crises with food security and, as a result, overall human security are having profound international consequences right now."

Noor Al Hussein

Queen of Jordan
Extracts of the programme
(video forthcoming)
Transitioning towards sustainable food systems for a healthy future
Keynote speaker:
Hilal Elver
, Special Rapporteur on Right to Food, United Nations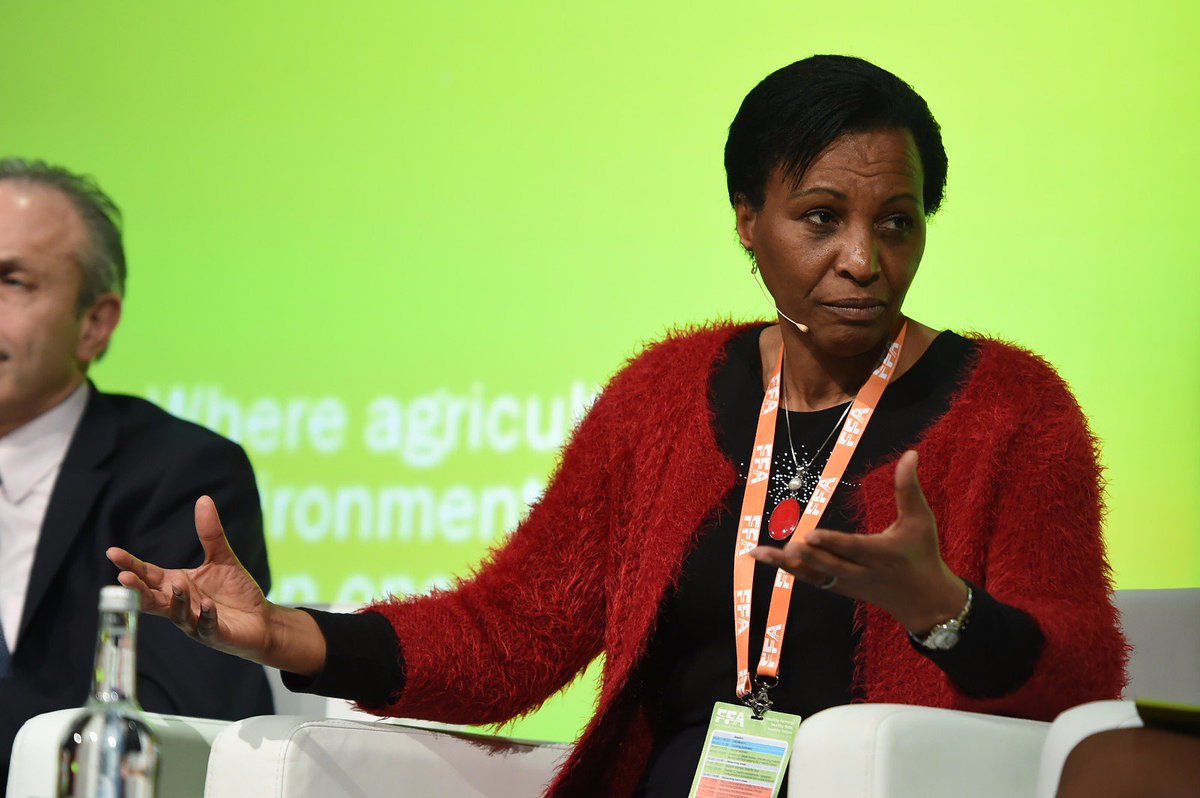 Discussants:
Cyriaque N. Sendashonga (see picture), Global Director, International Union for Conservation of Nature (IUCN) Policy and Programme Group
"Europe is a producer, importer, exporter of food with an informed population - that's a unique responsibility and opportunity to get the agriculture agenda right"
Lawrence Haddad

, Executive Director, Global Alliance for Improved Nutrition (GAIN)

Alexandra Brand

, Chief Sustainability Officer, Syngenta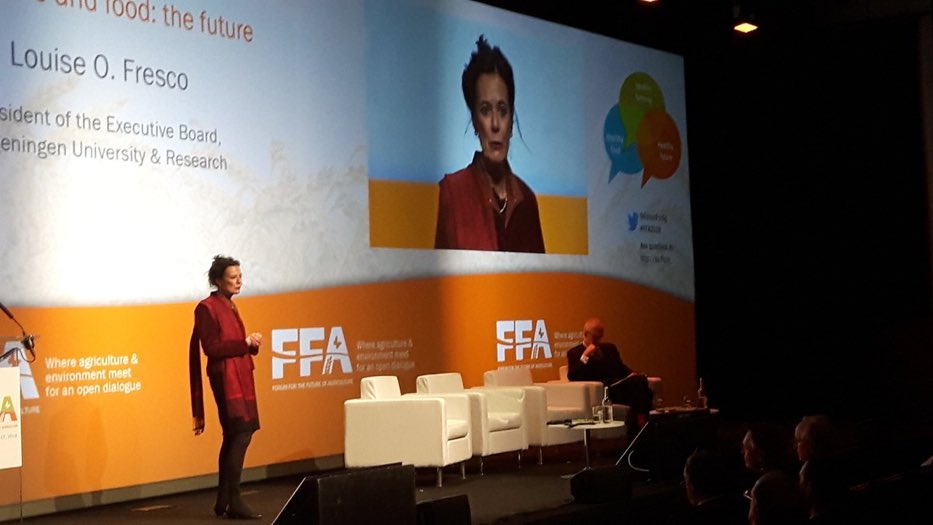 Healthy environment: Synergistic management of agricultural and natural systems

Keynote speakers:
Gary Tabor

, Founder & Executive Director, Centre for Large Landscape Conservation

Ann Tutwiler

, Director General, Bioversity International
Agriculture and food: the future
Louise O. Fresco

, President of the Executive Board, Wageningen University and Research
Additional videos: