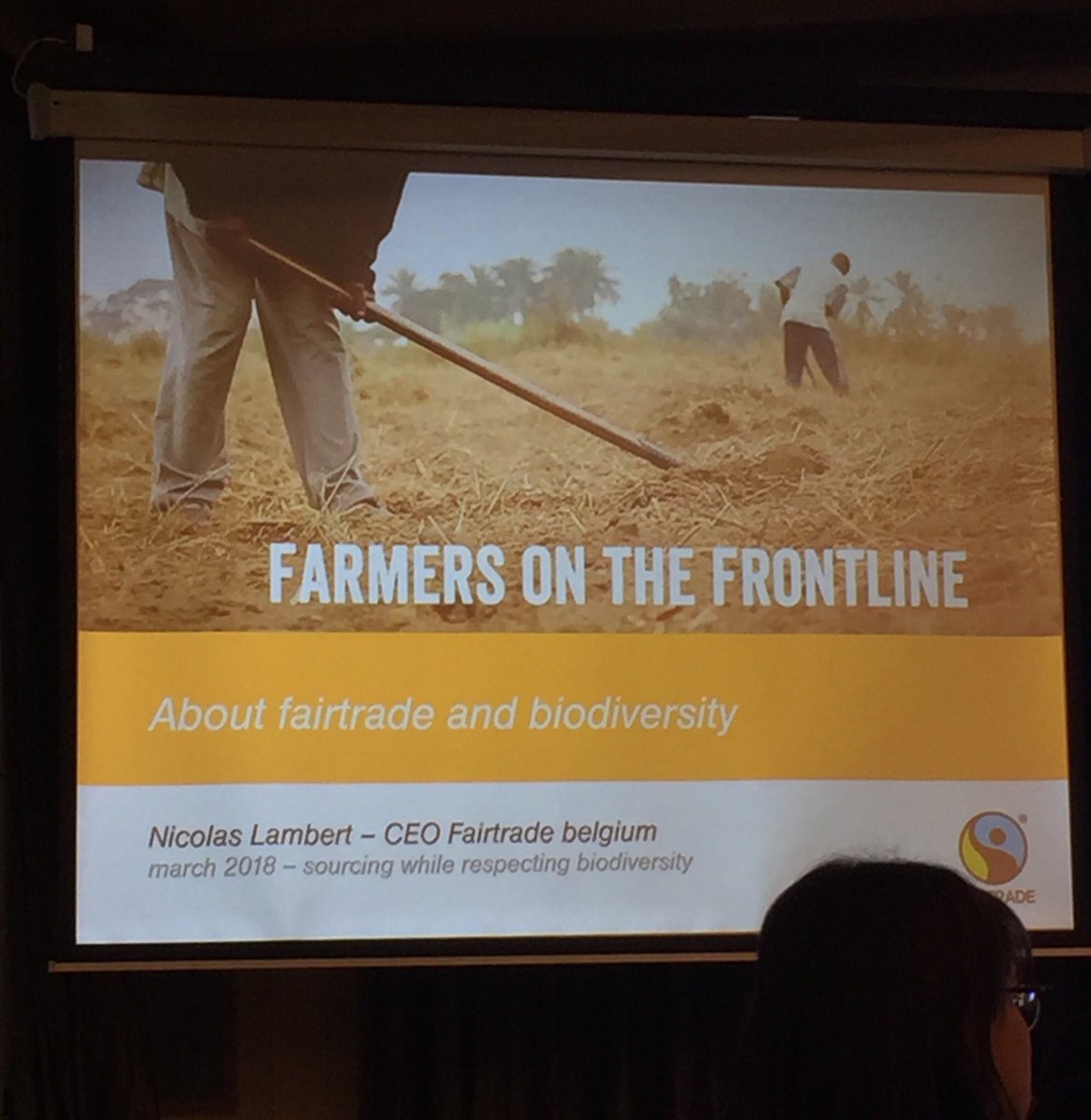 1st March 2018. Brussels.
The Global Nature Fund, the Belgian Federal Public Service for Health, Food Chain Safety and Environment, Université catholique de Louvain and IPES-food
organised an exchange of ideas around food sourcing and biodiversity.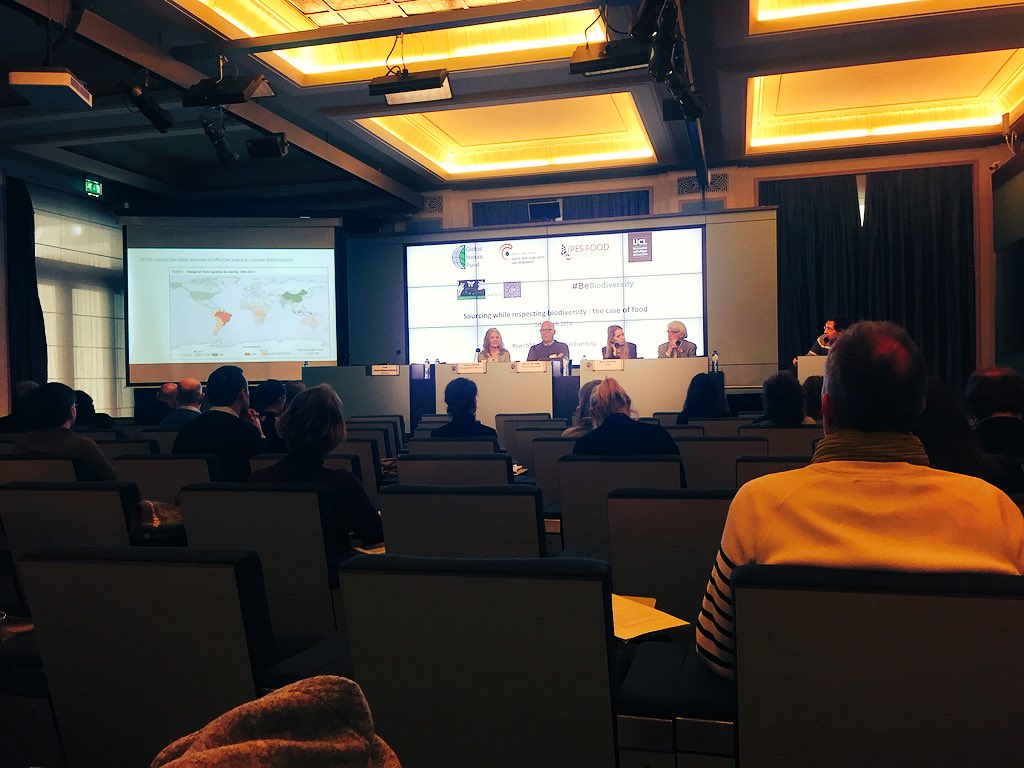 Mainstreaming of effective biodiversity protection in the agri-food sector is a necessity. Biodiversity is an essential component of a transition towards sustainable food systems, and should be discussed with food companies and stakeholders and supported by Governments and Institutions.
This debate on sourcing is intended to help (1) clarify the key questions that companies should be asking in regards to minimizing impacts on biodiversity from their sourcing of agro-commodities and (2) to identify effective approaches for applying best practices in sourcing decisions and operations. This effort is aimed at providing guidance for companies seeking to (a) evaluate new sites of production (strategic investment decisions), (b) expand production within a current source landscape, and/or (c) review and revise production and sourcing practices to diminish impacts on local ecosystems and biodiversity.
Extracts of the programme:
David Olson

from Conservation Earth - Module 1: "The current state of the biodiversity in the region of production"

Louise Buck

from Ecoagriculture Partners - Module 2: "Improving biodiversity outcomes in agricultural production systems"

Tom Dedeurwaerdere

from BIOGOV research unit (Université Catholique de Louvain) – Module 3: "The political governance in terms of biodiversity in the production country"

Marion Hammerl

from Global Nature Fund/LCF - LIFE Presentation: Recommendation on effective biodiversity criteria and policies for standards organisations and sourcing requirements of companies

Francesco Tramontin

from Mondelez – Mondelez Harmony program: Sourcing sustainable wheat to promote biodiversity and bake great biscuits

Tom Dedeurwaerdere

from the BRAIN project 'Food4Sustainability' - Results of a survey on Belgian companies and their link with biodiversity
Related PAEPARD blogpost:
2nd June 2016.
Launch of the IPES-Food's first major report: '
From Uniformity to Diversity: A paradigm shift from industrial agriculture to diversified agroecological systems
'
This report asks three key questions:
What are the outcomes of industrial agriculture / diversified agroecological systems?
What is keeping industrial agriculture in place?
How can the balance be shifted?
Business for sustainable landscapes : an action agenda for sustainable development
IUCN ; Washington D.C., EcoAgriculture Partners, 2017,
65 pages
This report draws widely from the diverse experience of landscape partnerships to analyze the challenges and opportunities for businesses and their partners, and lays out critical actions needed by businesses themselves, and by financial institutions, governments and landscape programs, to improve the effectiveness of landscape partnerships and replicate the approach in many more places.
24 April 2018 - 26 April 2018
SAI Platform Annual Event and General Assembly 2018
Scandic Hotel, Aarhus, Denmark