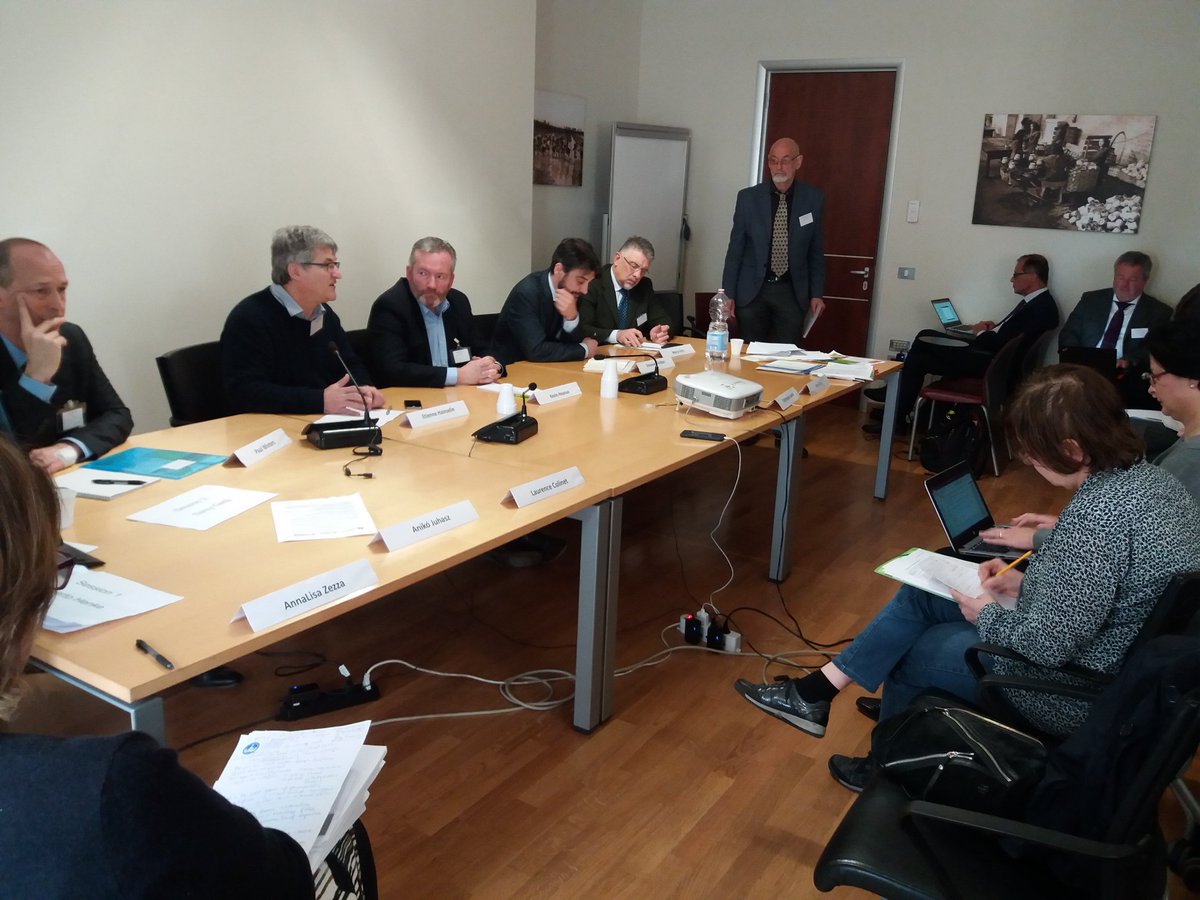 6 April 2018
. Rome. The SCAR Strategic Working Groups ARCH, AKIS and Food Systems organised jointly the Workshop:
Programming Research and Innovation for Improved Impact
The workshop consisted of Key Note Speakers showing how to ex ante programme research and innovation for improved impact, at the international, national and regional scales. This was followed by Panel Discussions with experts drawn from the EC, IFAD, FAO, OECD, CREA and open discussions with participants.
The
aim of the workshop
was to provide, to funders and researchers, concrete recommendations on how to strengthen programming of research and innovation to reach tangible impacts
Lessons learned during the workshop will be used as the basis of a Policy Brief with specific recommendations and guidelines on how to better programme research and innovation activities to achieve improved impact.
Participants were funders, policy makers and researchers from international organisations, European Commission Directorate Generals, SCAR Members, National Research and Innovation institutions and sub-national managing authorities.
Reactions (full report forthcoming)
The perspective of funders and policy makers
The perspective of researchers and research institutes
Presentation of main conclusions - by

Stefano Bisoffi

, Former Technical Director CREA
The ImpresS ex post method: a co construction process with partners
The ImpresS ex post method was developed within a strategic project at CIRAD, called "Innovation-Impact", which aimed at constructing an impact assessment framework that would be adapted to the partnership modus operandi of CIRAD, and to develop a "culture of impact" in the institution.
This method was built from
different sources
:
Impact evaluation literature;
Transdisciplinary collaboration with international organizations: notably experts (CGIAR, WUR, FIBL-IMPRESA) with a particular fruitful partnership with Asirpa project Team (INRA-ASIRPA);
CIRAD's own work carried out since 2011 by impact assessment working groups;
Two methodological workshops organized by CIRAD in October 2014 where CIRAD researchers and their partners from developing countries tested the methodology, and February 2015 when the results were analyzed and discussed, also with partners from other research institutions ;
Lessons learned and feedback from researchers and their partners from the 13 case studies on which the method was applied between 2015 and 2016.
Extracts of the Impress ex-post guide:
"The ImpresS method requires the analysis and documentation of technical- and functional-capacity building of the main actors involved in the innovation process. These actors can be, for example, research partners, other partners in the sphere of development, farmers or potential users of the innovation, policy makers, etc."
(page 46)
The evaluation of capacity building requires the analysis of learning situations considered as key by the actors of the innovation process, including the determination of these situations' locations on the impact pathway. Such an analysis helps identify causal links, outputs, outcomes and impacts. Depending on the case study, the capacity building analysis can be more or less thorough.
(page 46)
"The ImpresS method is sub-divided into five operational phases:
preparation of the case study:
dialogue with the actors:
construction of the narrative of the innovation and of the impact pathway:
characterization and measurement of the impacts:
validation with the actors" (page 3-4)
Principles and tools
A five-step method
Case studies