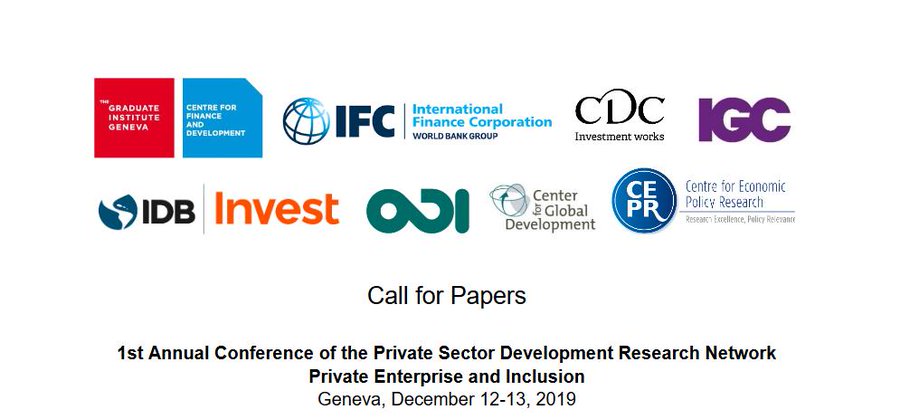 12-13 December 2019.
The
first Annual Conference of the Private Sector Development Research
Network focuses on inclusive firms and markets and considers questions around characteristics of inclusive business, ways to measure impact, and ways to support inclusion by a range of actors.
This conference offered an opportunity to bring together staff of Development Finance Institutions (DFIs) and donor agencies involved in private sector development, with academics who study private firms and markets from the fields of economics (such as industrial organization, international trade and investment), finance, business and development studies.
Extract of the programme
Value Chains/Productivity/Growth
Leonardo Iacovone and David McKenzie

: Shortening Supply Chains: Experimental Evidence from Fruit and Vegetable Vendors in Bogota

Elvis Avenyo, Maty Konte, and Pierre Mohnen

: The employment impact of product innovations in sub Saharan Africa: Firm-level evidence

Yanni Chen and Niraj H. Shah

: Evaluating Impact of DFI Private Sector Investments Challenges and Opportunities (Global Agriculture and Food Security Program)
Case studies/Selected topics on inclusion
Sarah Cummings, Bénédicte Gastineau, and Anastasia Seferiadis

: Can We Measure Female Social Entrepreneurship?