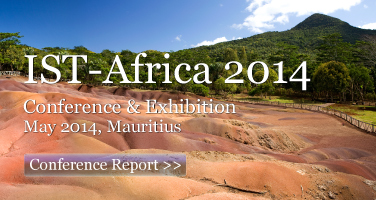 6 - 9 May 2014.
Mauritius. Hosted by the Government of Mauritius through the Ministry of Information and Communication Technology and the National Computer Board, and Supported by the European Commission (EC) and African Union Commission (AUC),
IST-Africa 2014
(06 - 09 May) was the ninth in an annual series of Ministerial Level Technology Research Conferences. IST-Africa 2014 was technically
IST-Africa 2014 was very successful with over 460 delegates from 44 countries actively participated over the 4 days. Please download the
Conference Report
for more information.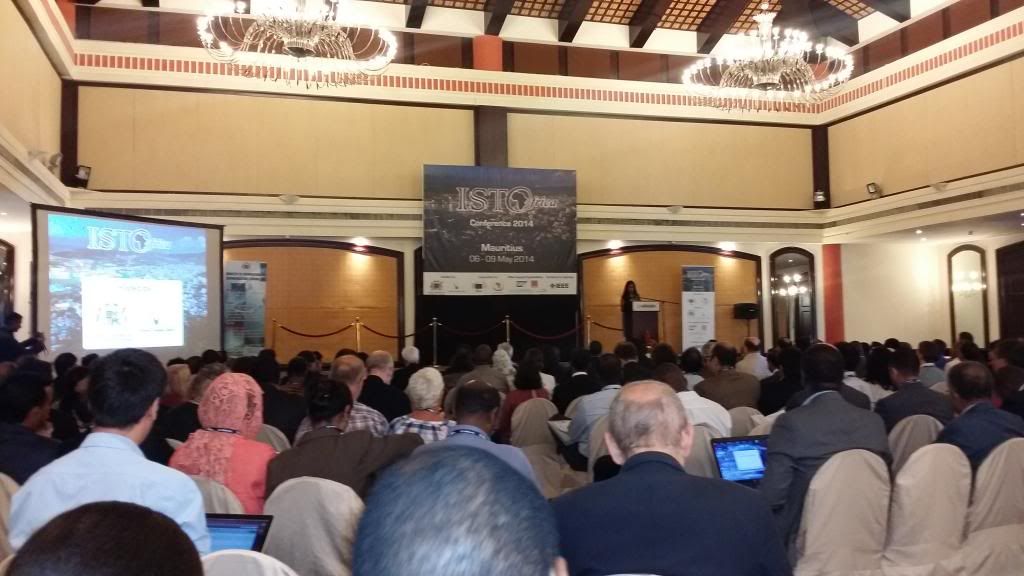 co-sponsored by IEEE Mauritius Subsection and IEEE UK&RI Social Implications of Technology Chapter. Final papers accepted for inclusion in the Proceedings (following updates as a result of the blind peer review) will also be submitted to IEEE Xplore for publication.
Extract:
Joint IST-Africa CAAST-Net Plus Session
Melissa Plath
IST-Africa, Paul Cunningham, IIMC / IST-Africa, Ireland
CAAST-Net Plus, Melissa Plath, UniPID, University of Jyväskylä, Finland
Introduction to Horizon 2020, Morten Moller, Programme Coordination, DG CONNECT, European Commission
Agriculture, Health, Environment 2014/2015 Calls in H2020, Melissa Plath, UniPID, University of Jyväskylä, Finland
George Essegbey, CSIR, Science and Technology Policy Research, Institute, Ghana
LEIT (ICT) 2015 Calls in H2020, Paul Cunningham, IIMC / IST-Africa, Ireland
Cattle Monitoring System Using Wireless Sensor Network in Order to Prevent Cattle Rustling, Patrick Nkwari, University of Johannesburg, South Africa
PotatoSense: A Wireless Sensor Network System for Precision Agriculture, Kavi Kumar Khedo, University of Mauritius, Mauritius
A Prototype Mobile Monitoring System for Hydroponic Agriculture, Loic Ndame, Nelson Mandela Metropolitan University, South Africa
FOODIE – Open Data for Agriculture, Karel Charvat, Help service remote sensing s.r.o., Czech Republic