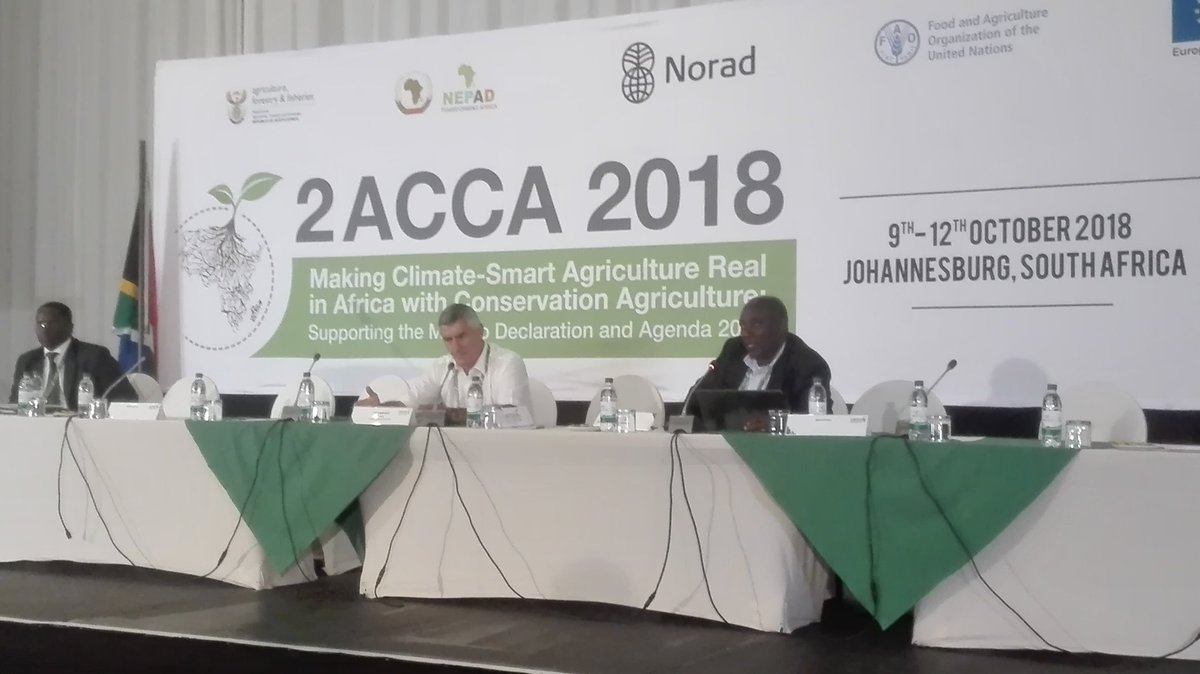 9-12 October 2018
. Johannesburg, South Africa.
Second African Congress on Conservation Agriculture (CA)
The purpose of the 2ACCA initiative was to facilitate diverse and open sharing of experiences and information on CA thereby fostering learning and widespread awareness and interest in the uptake and spread of CA. This included CA's role in:
Panel discussion.
The Role of Conservation Agriculture in Agenda 2063 for a sustainable brown agricultural revolution for Africa. What must we do differently?
Honourable Ministers of Agriculture from: South Africa, Burkina Faso, Ethiopia, Kenya, Sierra Leone, Tanzania and Zambia
International dignitaries and experts: AfDB, NORAD, EMBRAPA, MaMo Panel, NEPAD and ACT
Plenary Panel Discussion.
Roll - out of the African Union's Sustainable Agricultural Mechanization Strategy for Africa: