4-6 August 2014
. The first US-Africa Leaders Summit. The theme of the Summit was
"Investing in the Next Generation."
The three-day event, which drew the leaders of more than 40 African nations to Washington with the idea of transforming the way Americans – and American business in particular – think of Africa.
See:
Statement by the Chair of the U.S.-Africa Leaders Summit.
Agriculture Secretary Vilsack of the U.S. Department of Agriculture (USDA) announced four new partners in the
Global Open Data for Agriculture and Nutrition
(GODAN) initiative and up to $1 billion in export credit guarantees that will enhance trade between the U.S. and Africa. The export credit is a part of President Obama's
Doing Business in Africa Campaign
. The Ghana Open Data Initiative, Sierra Leone, IBM and Kellogg Company will join over 100 GODAN partners who work to make agricultural and nutritional data available, accessible and useable for unrestricted use worldwide.
USDA's
Commodity Credit Corporation
will make the funding available to export U.S. agricultural commodities to Africa over the next two years. The Department, which currently works with nine eligible banks in 49 African countries, will also conduct outreach seminars to Africa in 2015 to promote the use of its credit guarantee program for the export of U.S. agricultural products.
Also during the Summit, representatives from the American Soybean Association's
World Initiative for Soy in Human Health
program met with African officials to discuss the program's current and future plans in the area. With funding from USDA's Emerging Markets Program WISHH has developed a strategy to
promote trade in U.S. soy
to the feed, poultry and aquaculture sectors in Ghana, Nigeria and Senegal.
At the U.S.-Africa Business Forum, private-sector companies announced an additional $7 billion in commitments to
promote agricultural development
in Africa as part of the
New Alliance for Food Security and Nutrition
. This two-year-old effort brings socially responsible private investment to the African agricultural sector, creates good jobs, and encourages countries to enact sustainable agriculture reforms.
The "Resilience and Food Security in a Changing Climate" Signature Event highlighted three critical and interrelated areas in the U.S-Africa relationship: food security, climate change, and resilience.

This event highlighted how climate change and variability are impacting food security in Africa, and how key U.S. initiatives align with the commitments of African leaders to bolster the resilience of people, households, communities, and systems.

Dr. Jill Biden delivered remarks at the U.S.-Africa Leaders Summit on resilience and food security in a changing climate:


During this conference there were also
side-events held in both Washington and in other U.S. cities.
Side event:
The
Young African Leaders Fellowships program
– which in the first year of 2014 , allowed 500 young Africans to spend six weeks in the US, announced that next year the program will double to bring 1,000 young African leaders to the US.
Side event:
ONE.org
hosted a top US and African official for
a public conversation about the role of agriculture in realizing Africa's economic potential.
A late night concert featured performances from some of Africa's top young musicians from
ONE's Do Agric Campaign
, which spurred over 2 million citizens from across the continent to use their voices and demand that their leaders support smart, effective agricultural development policy that will help lift 85 million Africans out of poverty.
Side event:
3 August 2014.
Increasing agribusiness in Africa was the focus of a panel discussion moderated by African
"Believe in Africa Day"
.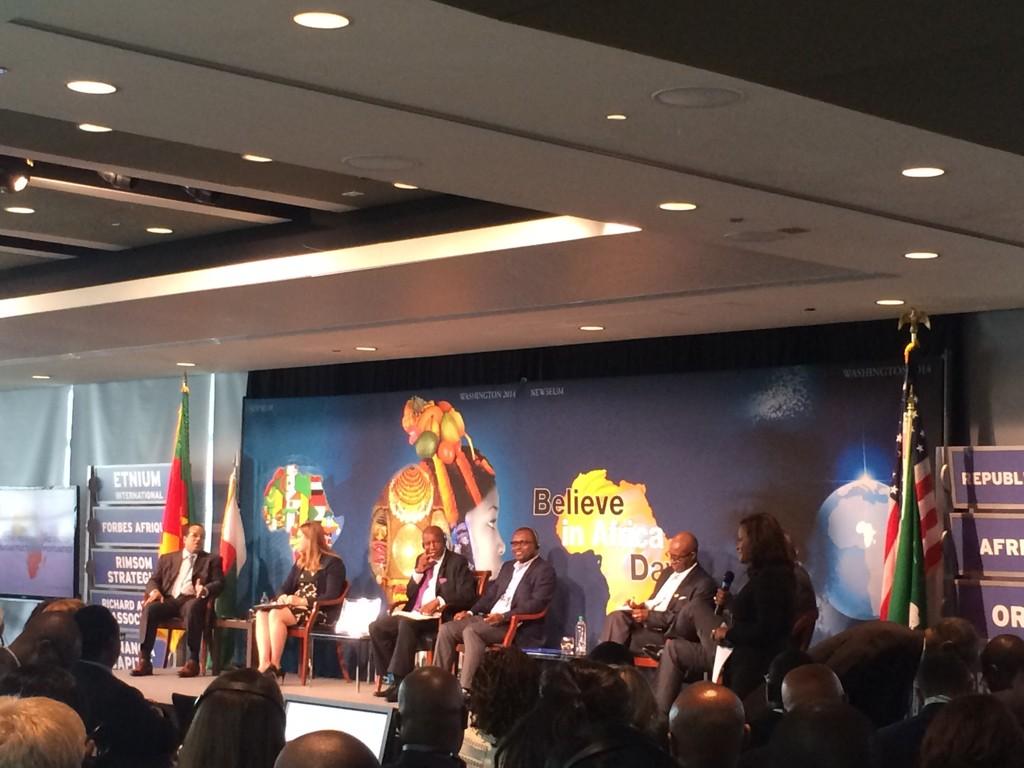 Development Bank Group President Donald Kaberuka on Sunday at
"Believe in Africa" is an African Diaspora-led initiative founded by former U.S. Congressional staffers and African leaders in the U.S. to empower young Africans, educate policy-makers about economic growth on the continent and highlight its gradual rise in the global economy.
AFDB President Donald Kaberuka
kicked off "Believe in Africa Day"
"How do we work together to increase agribusiness investments now that the policies are in place? That is the question," Kaberuka said.
As part of the panel on realizing a new vision for Africa's development
, African agricultural leaders from
Cameroon, Madagascar and Guinea
, along with industry executives, fielded pointed questions from Kaberuka on food security, the use of subsidies to fuel growth and the need for regional integration when it comes to agricultural expansion on the continent.
Side event: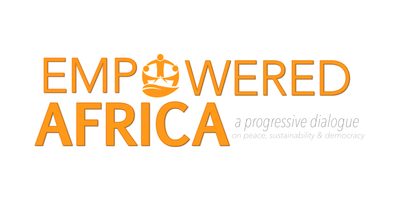 4 August 2014.
Washington.
The Empowered Africa Dialogue
was a day-long event hosted by the U.S.-Africa Network. A discussion group on Agribusiness and Land Grabbing included the following speakers:
Jacques Bahati, Africa Faith and Justice Network
M. Jahi Chappelle, Institute for Agriculture and Trade Policy
Scholastica Haule, ActionAid Tanzania
Nina Moses, ActionAid USA, Moderating
Related:
A new report released
July 31
from the U.S. Department of Agriculture provides uniform scientific methods for quantifying the changes in greenhouse gas emissions and carbon dioxide storage from various land-management and conservation activities.
The report,
Quantifying Greenhouse Gas Fluxes in Agriculture and Forestry: Methods for Entity-Scale Inventory
, will help it evaluate greenhouse gas (GHG) conservation programs, develop new tools and update existing tools to help U.S. landowners participate in emerging carbon markets.
The report, available on the USDA website, is the work of 38 experts in the cropland, grazing land, livestock and forest-management sectors across academia and government. It was reviewed by another 29 scientists, federal experts and the public.
Related:
31 July 2014.
SciDev.
Report sheds new light on gender gaps in agriculture.
African research institutes need to provide policymakers with better evidence on what works to close the large gap in
agricultural
production between men and women, says a report.
The joint report "Levelling the Field: Improving Opportunities for Women Farmers in Africa" delves into the scale and causes of the striking differences between how much men and women farmers produce in six African countries-- Ethiopia, Malawi, Niger, Nigeria, Tanzania and Uganda-- which together make up more than 40% of Sub-Saharan Africa's population.
The report is published by the
World Bank and US-headquartered ONE Campaign
and aims at providing
policymakers and researchers
with an assessment of Africa's gender gap in agriculture and to address the challenge.
The researchers used a statistical technique called decomposition analysis to evaluate datasets from the World Bank's Living Standards Measurement Study —Integrated Surveys on Agriculture initiative to document the drivers of gender gap in agriculture for six African countries: Ethiopia, Malawi, Niger, Nigeria, Tanzania and Uganda.