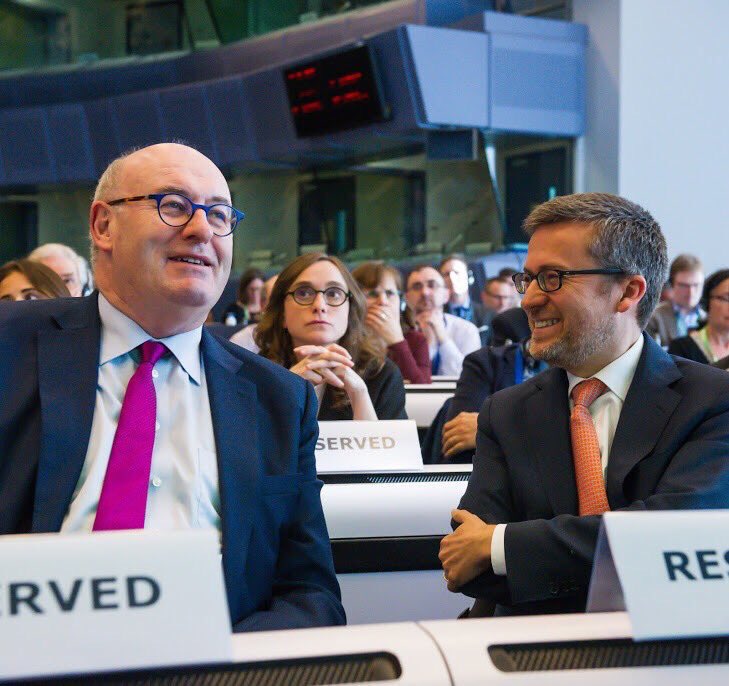 Commissioner Phil Hogan (Agri) and
Commissioner Carlos Moudas (Research)
2-3 May 2018
. Brussels. The EU AgriResearch Conference was dedicated to scientists, farmers, rural communities, industry, advisors, policy-makers, citizens and NGO representatives who wished to learn about EU agriculture and rural Research and Innovation activities and achievements and to have their say on how to shape the future of agriculture Research and Innovation after 2020. The conference was also a great occasion to network with around 500 peers.
Presentations and recordings are available from the
conference web page
(recordings will remain available for 2 years) as well as other conference documents (including factsheets)
Conference supporting documents
Facsheets: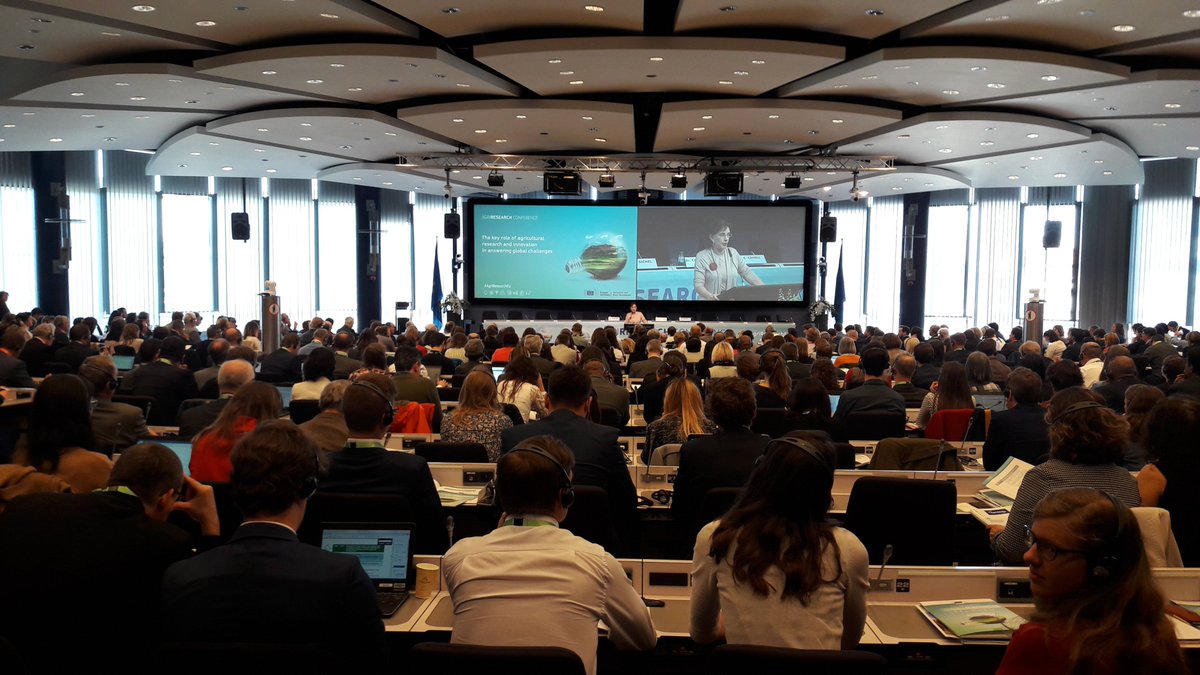 Systems approaches: sustainable farming at the interface of land and food systems
Tim Benton (see picture), UK Champion for Global food security and Professor of population ecology, Faculty of biological sciences, University of Leeds Agriculture Research and Innovation: a key contribution to the implementation of SDGs video recording @ 14:16:00

Bruce Campbell,

Director of the Research Programme on Climate Change, Agriculture and Food Security (CCAFS), CGIAR A global perspective on agricultural innovation trends and policies video recording @ 14:36:30

Carmel Cahill

, Deputy Director, Directorate for Trade and Agriculture, Organisation for Economic Co-operation and Development (OECD) video recording @ 14:51:40
How to maximise synergies between various instruments and approaches?
Building synergies between Horizon 2020, EIP-AGRI focus groups and INTERREG Examples in the field of nutrients cycling and circular economy (Biorefine)

Erik Meers

, Ghent University video recording @ 11:38:00 + @ 12:37:50 - The complexity of research funding can be overcome through good guidance






Building international cooperation with key global partners The example of the EU-African Union Partnership on Food and nutrition security and sustainable agriculture

Yemi Akinbamijo,

Forum for Agricultural Research in Africa (FARA) video recording @ 11:49:00 + @ 12:24:30 - Does research benefits the millions of farmers?