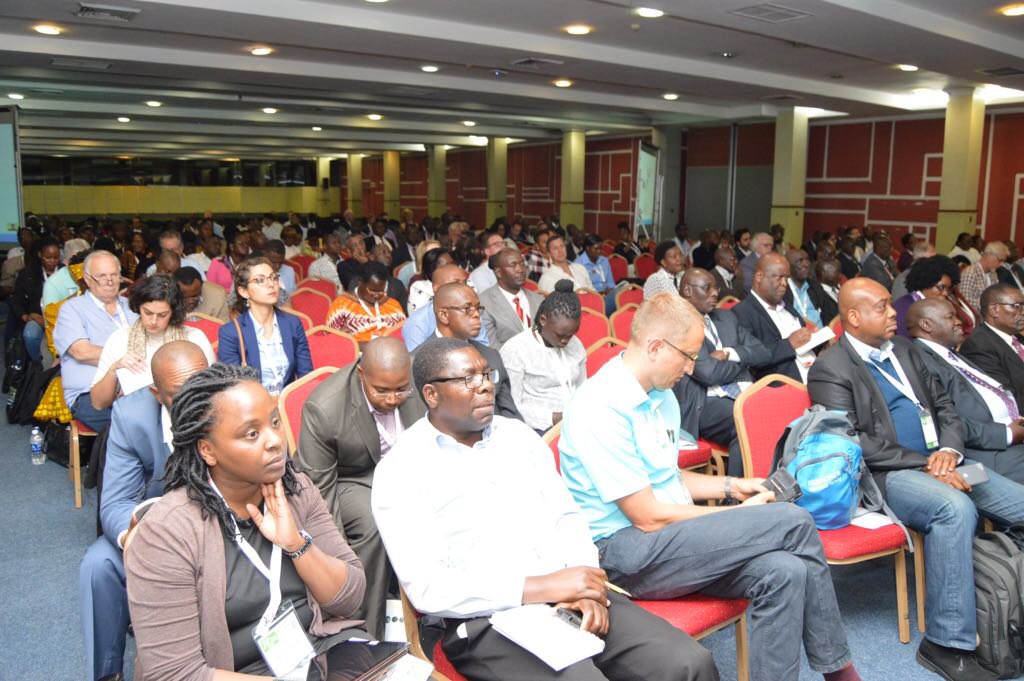 22-24 August 2018
. Nairobi, Kenya.
14th Edition of the African Dairy Conference.
The event held annually was an opportunity for players within and outside the dairy sector to showcase their products to consumers and other decision makers, create new markets, orient the consumers to their new innovative products, meet and share knowledge with other players.
Over 200 exhibitors, a minimum of 5,000 visitors and 600+ delegates were in attendance.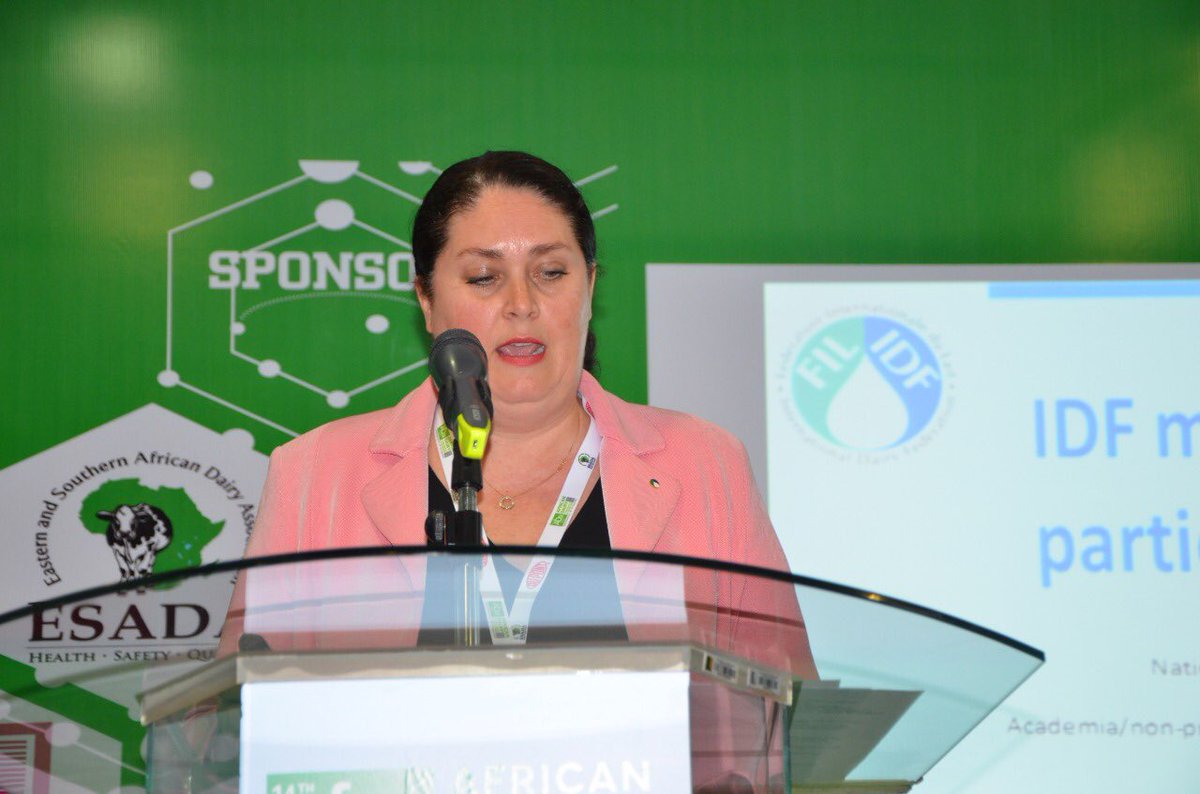 Extract of the speakers/programme:
Find
all the presentation online here
The World Dairy Situation -

Caroline Emond

(see picture), Director General, International Dairy federation (IDF)
AFRICAN DAIRY; READY FOR TAKE OFF Jackline Kittony (see picture) - Arao Marketing Director Tetra Pak Limited – East Africa
"Population growth and urbanization is creating an entire generation of emerging consumers in the dairy sector."
THE KENYAN DAIRY SECTOR; STATUS AND OUTLOOK Margaret R. Kibogy (see picture) Managing Director – KENYA DAIRY BOARD
Kenya Dairy Board Managing Director Margaret Kibogy giving statistics and facts about the dairy sector in the country





THE LIVESTOCK DEVELOPMENT STRATEGY FOR AFRICA; WHAT DOES IT MEAN

FOR THE DAIRY SECTOR

AFRICAN UNION

– INTERAFRICAN BUREAU FOR ANIMAL RESOURCES
THE POSITIVE IMPACTS OF STREAMLINED VALUE CHAINS

Ariong Abbey

Technical Advisor - AGRIBUSINESS DEVELOPMENT INITIATIVE
SMALLHOLDER DAIRYING IN AFRICA: THE POTENTIALS, SUSTAINABILITY AND KEY ENABLING FACTORS

Dr. Okeyo Mwai

Principal Scientist and Deputy Program Leader-Livestock Genetics Research Program – INTERNATIONAL LIVESTOCK RESEARCH INSTITUTE (ILRI)
THE FOOD SYSTEMS APPROACH: SUSTAINABLE SOLUTIONS FOR A SUFFICIENT SUPPLY OF HEALTHY FOOD

Geert Westenbrink

Policy Coordinator - DUTCH MINISTRY OF ECONOMIC AFFAIRS AGRICULTURE AND INNOVATION
ASSESSING THE COSTS AND BENEFITS OF IMPLEMENTING A QUALITY BASED MILK PAYMENT SYSTEM IN KENYA

Dr. Asaah Ndambi

Senior International Animal Production Specialist - WAGENINGEN UNIVERSITY AND RESEARCH (WUR)