22 November 2023.
10:00 am CET. 14:30- 17:00 IST/New Delhi.
Multistakeholder meeting on "Transforming Markets for Better Nutrition"
.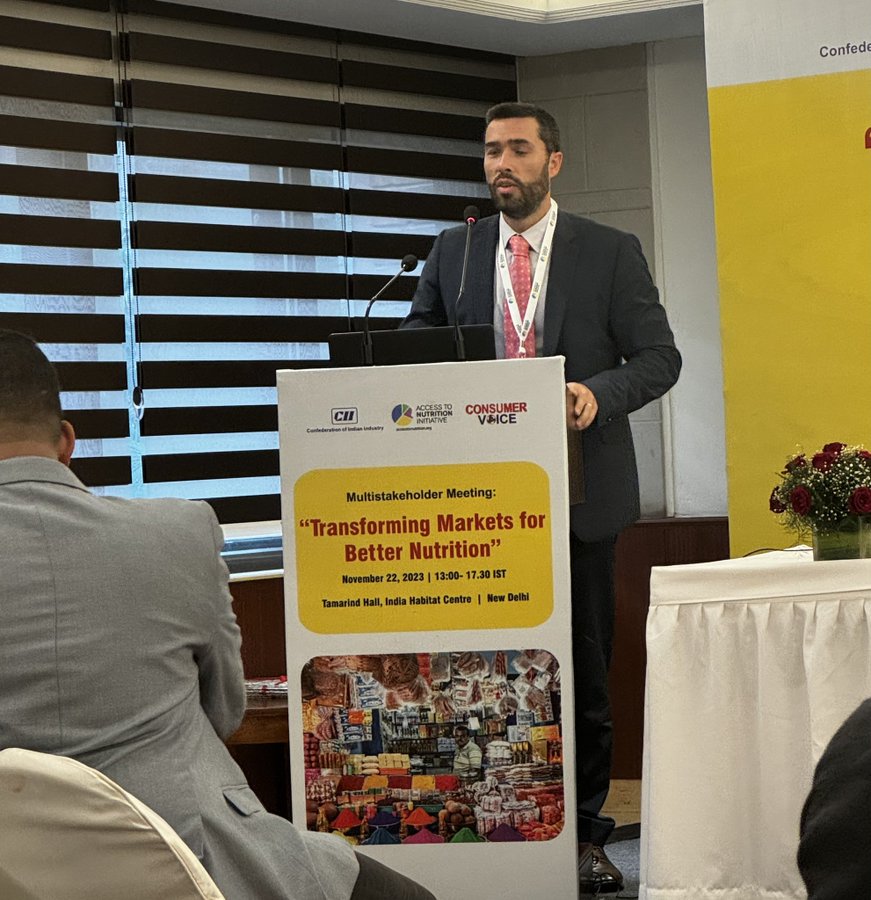 Organised by the Access to Nutrition Initiative (ATNI) and co-convened with support from Eat Right India- FSSAI, NIN, Consumer Voice and CII (TBC). During the event, ATNI launched its 2023 India Index, assessing the 20 top food and beverage companies in India on their performance to increase the accessibility of healthy foods in the Indian market.
The 2023 iteration, with a renewed methodology, creates higher impact through not only aiming to change company behavior directly, but also through wider levers for market transformation.
This includes more active engagement with a wider range of stakeholders such as relevant policy makers, such as the Food Safety and Standards Association of India (FSSAI) and potentially also, for the first time,

institutional investors

in India.
The India Index 2023 has the highest level (70%) of active company engagement in ATNI's history of developing India Indexes.
It describes industry best practices and highlights food fortification as well as innovations in the healthy food sphere.
Leading up to the completion of the India Index, ATNI developed policy briefs to guide relevant policymakers in making informed decisions.
After the online launch (22/11), ATNI will hold individual consultations with the 20 companies on the findings and recommendations.
Speakers:
Opening remarks and setting up the context

Mr. Greg Garrett

Executive Director ATNI

He referred among others to the Nature study (20/11: Powerful study. Life expectancy can increase by up to 10 years following sustained shifts towards healthier diets: The largest gains are obtained from consuming more whole grains, nuts and fruits and less sugar-sweetened beverages and processed meats. Understanding the contribution of sustained dietary changes to life expectancy can provide guidance for the development of health policies.


Keynote address:

Shri. G Kamala Vardhana Rao

(see picture) - CEO FSSAI Processed food: Regulatory interventions to improve healthiness of products
Guest speech –

Mr. Dhruv Sharma

Principal Investment Specialist. Invest India - Recent ESG mandate in India and Nutrition in ESG reporting
Guest Speech –

Dr. Hemalatha

, Director National Institute of Nutrition (NIN) Healthiness of products available in Indian Market.

Mark Wijne

, ATNI Research Director - Presenting of India Index 2023 results
Panel discussion on how to improve the business case for better nutrition
Mr. Gaurav CHAUDHRY

Founder & CEO Earshot

"Decentralisation of processing food may be an approach to be closer to the consumers' concerns" "Greater attention should be given to start-ups which are innovating"

[note: see Millet: How to Create a Business Around Neglected and Underutilized Species?]



Dr. Arlappa N.

Scientist National Institute of Nutrition

Ms. Bhuvaneshwari Balasubramanian

– Country Director GAIN

Mr. Ashim Sanyal

CEO Consumer Voice

Ms. Jane Karkada

Executive Director Confederation of Indian Industry CII

Mr. Anand Prasad

Invest India
Closing by ATNI board member

Dr. Rajan Sankar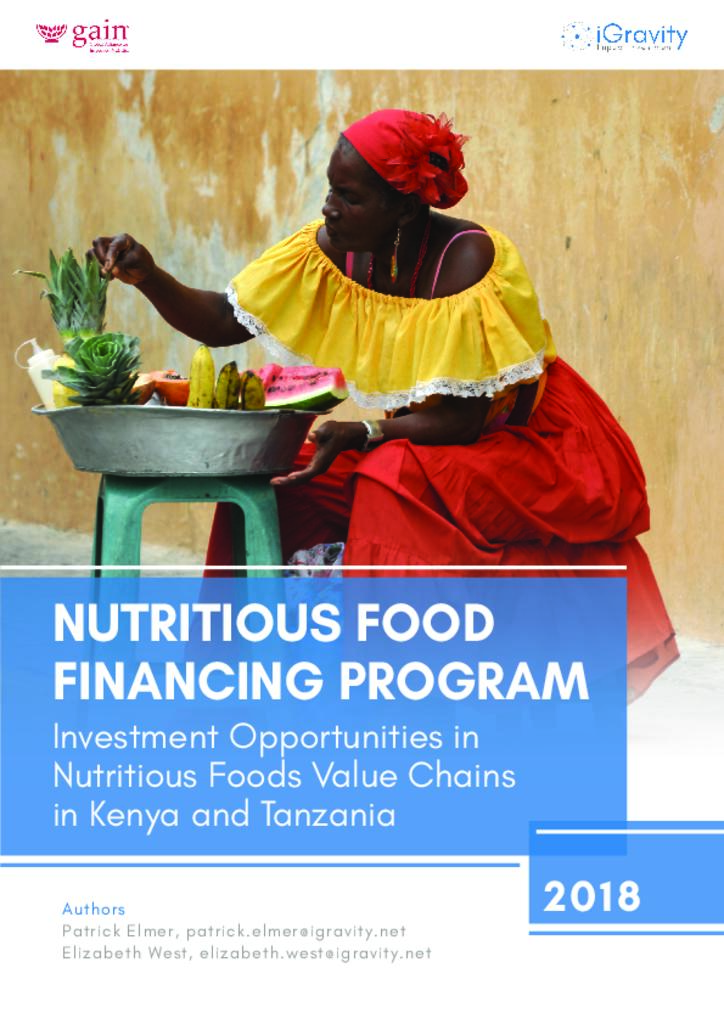 During the debate
Mr. Greg Garrett
referred to
Nutritious Foods Financing (N3F)

To reach the nutrition targets of SDG 2 on 'Zero Hunger' and ensure that all people can afford a healthy diverse diet, innovative methods of resource mobilisation that focus on nutrition and SMEs are needed. The Nutritious Foods Financing Facility – N3F – aims to address these problems through a blended finance approach that focuses on improving nutrition by supporting SMEs in Sub-Saharan Africa to scale up the production and sale of locally produced nutritious, safe foods destined for domestic markets.
Impact
Regarding the impact of this report: ATNI had an investor launch
21/11.
The investor group (
ATNI's Investors in Nutrition and Health
-
AINH)
has
USD
20
trillion in assets under management (AUM)
. Additionally a group of these investors are going to be using their role as shareholders in the companies and conducting collaborative investor engagement with the companies, including both global and local institutional investors.
Report
ATNI (2023)
India Index 2023. Full report.
November 2023.
#115 p.

The findings of the 2023 India Index show that the influence of the F&B industry is growing. It has both the responsibility and the opportunity to further embed nutrition into its core business improving product offerings for consumers. Actioning the Index recommendations is critical in the current context and will facilitate F&B manufacturers to play a more vital part in addressing pressing nutrition-related concerns and ensuring that a healthy, affordable diet is available to all.
Extracts:
Between 2018 and 2022, revenue for the Indian online food delivery market has increased five-fold, from $5.01 billion to $25.12 billion (...) The growing role companies play in shaping consumers' food environments and diets, comes with business opportunities but also responsibilities (page 9)
With increasing interest in utilizing True Cost Accounting for food systems, including as an investment screening tool,39F27 and for assisting policymakers40F28, companies with unhealthy portfolios face growing risks to their business. Companies who are instead proactive in measuring the full externalities of their products, and accordingly shifting towards a healthier portfolio, should see commercial benefits over time. (page 10)
ATNI's Investor Expectations on Nutrition, Diets and Health is a framework used by 84 institutional
investors to integrate nutrition concerns into their responsible investment approaches. (...) For the first time, in 2023 a group of investors in
ATNI's Investors in Nutrition and Health
(AINH) representing USD 3.6 trillion in assets under management (AUM) have signed on to actively use the Expectations to drive company progress on nutrition in India through their stewardship practices.
(page 10)
Requiring reporting on workforce nutrition in India would ensure that the private sector invests in safe and healthy food choices at work which, in turn will feeds into higher returns over the long term by reducing the risk of poor nutrition and diet-related diseases and boosting employee productivity in the workplace. (page 11)
Nutrition information for a total 1,901 packaged foods and beverages products sold by 20 of the largest companies in India were selected to be included in the Product Profile assessment. The sales of these companies combined accounted for an estimated over 36% of all Indian packaged food and beverage sales. (page 14)
Of all products assessed from all companies in the India Index, 17% met the 'healthy' threshold, (having an HSR of 3.5 or more), corresponding to 24% companies' combined sales in 2021. One company (Heritage) has over 50% of sales from 'healthy' products (52% of 44 products total).
(page 17)
Companies are encouraged to publicly disclose on an annual basis the percentage of their product portfolio that meets criteria for healthy products in India, as well as changes over time, using an internationally recognized nutrient profiling model.
(page 25)
To drive more systematic progress on improving the healthiness of their portfolios and addressing
micronutrient deficiencies in India, and thereby improving consumers' diets, companies are strongly
encouraged to: (...) Produce more products which are fortified following government standards– or use fortified staple foods as ingredients – to contribute to addressing specific micronutrient deficiencies in
India according to government priorities, while ensuring that there are strict internal policies and
procedures in place to prevent the fortification or enrichment of less healthy products
. (page 36)
A transparent definition of processed foods, standards for High in Fats, Sugar and Salt (HFSS), and a government-endorsed Nutrient Profiling Model (NPM) would help align the sector. The government, in consultation with other stakeholders, can finalize the establishment of a clear and transparent definition of processed foods (including thresholds for salt, sugar and fat), and an NPM system. (page 47)
It is vital that companies carefully consider all aspects of their commercial business that can have positive or negative impacts for public health, and develop a cohesive strategic plan to improve its operations in relation to nutrition (i.e., a 'nutrition strategy'). While improving the healthiness of their product portfolios is the obvious starting point, it is crucial that companies consider the sales of these products, for which pricing, marketing, and labelling are important.
(page 50)
Companies are recommended to engage with independent experts and stakeholders, such as independent public health-oriented civil society organizations, academic institutions, and (inter-)national organizations to inform their nutrition strategy. These engagements, including the impact they had on the company's strategy, should ideally be disclosed on the public domain.
(page 58)
To improve their diet quality, lower-income consumers must therefore have access to nutritious products at affordable prices. (...) The Indian rural market has been estimated to be worth USD 1.5 trillion,87F75 consisting of 833 million consumers typically served by smaller, traditional 'kirana' stores, rather than supermarkets.88F76 Evidence shows that this market is increasingly penetrated by branded products, including foods and beverages.89F77 Companies must therefore adopt innovative approaches to ensure that their healthy products are provided at an appropriate price to lower-income consumers, while also being physically accessible to them
. (page 60)
It is important that companies are able to show they use a clear process to ensure that their 'affordable nutrition' products are actually affordable, to avoid a situation whereby it is claimed that they are 'affordable' without this being so.
(page 64)
To ensure that products that are considered by the company to be 'healthier' are being priced affordably for lower-income consumers, companies are recommended to: (...) ensure that such products are defined as 'healthy' through the use of a nutrient profiling model (NPM) (ideally one that is closely aligned with an internationally recognized and/or government-endorsed definition), or other clear nutrition criteria, such that less healthy products (HFSS) are specifically excluded.
(page 66)
Companies are advised to commission regular third-party audits of compliance to their responsible marketing policies in India.
(page 77)
In order to support the nutrition and health of its employees, (...) develop workforce nutrition programs that include providing access to healthy food at work, nutrition education, nutrition-related health checks, and breastfeeding support, being available to all employees, including those at manufacturing sites
. (page 88)
Government could ensure clear and transparent labelling guidelines are in place that incorporate the definition of highly processed foods and criteria for HFSS thresholds
. (page 97)
All companies are also recommended to include clear definitions of how it defines 'advocacy interactions' (for example, whether or not this includes participation in policy-related multistakeholder meetings, responding to public consultations, and any other interactions with policymakers).
(page 105)
Companies are encouraged to work with their value chain partners to reduce both FLW (food loss and waste) and plastic use. This should go beyond requirements set out in mandatory waste management regulations.
(page 112)
Upcoming report 19/12/2023
GAIN, IFPRI, FAO (2023) The State of Food Systems Worldwide: Counting Down to 2030. December 2023.
Background
ATNI works on three levels
to transform markets and achieve improved access to healthier products and diets:
tools that assess

the private sector on their nutrition commitments and products;

policy support and alliances

including through ATNI's Investors in Nutrition and Health;
and

action research

which underpins market change for nutrition.
A video was created as part of the second edition of the World Bank – FAO Knowledge Session series
on the nexus of food systems, nutrition, and climate change.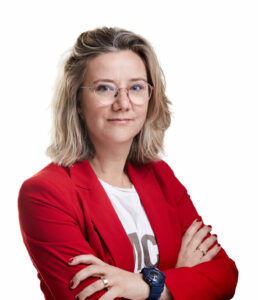 Marije Boomsma, Director, Strategic Alliances & External Affairs presents how ATNI is accelerating progress to improve the affordability and accessibility of diets in a sustainable way using data-driven tools, such as country-specific indexes that incorporate environmental and nutritional indicators.

Annoek Van den Wijngaart

highlights how ATNI's India Index 2023 provides information on food and beverage companies to improve private sector accountability. She outlines how the Index assesses the nexus through the integration of environmental indicators such as India's rate of greenhouse gas emissions, efforts to reduce food loss and waste and improvements to packaging.
Adani Wilmar, Agro Tech Foods, Britannia Industries, Coca-Cola India, Dabur India, GCMMF AMUL, Haldiram's Snacks Private Limited, Hatsun Agro Products, Heritage Foods, Hindustan Unilever, ITC, KMF Nandini, Lactalis India, Marico, Mondelez India Foods, Mother Dairy Fruit & Vegetables, Nestlé India, Parle Products, Patanjali Foods, and PepsiCo India.
Upcoming events
During the event ATNI will present its business case for investing in nutrition and metrics for impact investors and learn from others in the impact investing space. The event brings together stakeholders with expertise on the topic including donors, development finance institutions, impact investors, Agri-SMEs, NGOs, intergovernmental organizations, health professionals and more.
This summit is the only dedicated summit in India which provides a common platform for the Food & Nutrition industry to come together to discuss the key challenges. learn from the best practices adopted across the country. India Food & Nutrition Summit is India's the most authoritative congregation of the Food, Dairy, Nutraceuticals, Dietary Supplements and Health Foods Industry in India.
Past events
20 June 2023
. Environmental, Social, Governance (ESG) is increasingly shaping corporate and investor
activity in markets around the world. However, currently nutrition lacks prominence in these frameworks, even though it is a crucial component of sustainable development and national prosperity.
In this webinar
a panel of experts discussed the opportunities and challenges of
embedding nutrition within ESG,
with a particular focus on opportunities for
India,
which is particularly exposed to the impacts of malnutrition, while being well placed to benefit from action in this area.
Opening from

Greg S. Garrett

, Executive Director, ATNI
Keynote Speaker -

Dhruv Sharma

, Principal Investment Specialist at Invest India
Introductory Speaker -

Joseph Martin Chazhoor Francis

, Markets Leader, ESG, at PwC
moderator

Suneera Tandon

, Assistant Editor at the Hindustan Times

Mint Vinita Bali

, Chairperson for the CII National Committee on Nutrition

Tarun Vij

, India Country Director, at GAIN

Janendra Kumar

, Investment Specialist at Invest India

Tejash Shah

, Lead Analyst at Avendus Spark



27 September 2023

.

2nd digital conference: Nutrition across the lifespan, for better health and sustainability

by Friesland Campina Institute. Presentation

Dr Victor Ajieroh

(board member ATNI)
SMEs are at the frontline when it comes to supplying food to low-income groups and have the capacity to drive change in food consumption patterns at a rapid pace – e.g., SMEs are found to provide 70% of food to low-income populations in Africa.3 They therefore have enormous potential to improve the diets and health of consumers on a global scale through incorporating nutrition into their business models and practices, in turn improving the availability and accessibility of healthy nutritious foods for consumers in their local markets.
The NBM tool consists of 27 scored and unscored indicators, grouped into 5 thematic areas – products
& management, marketing, workforce programs, labeling, and engagement. Depending on the answer option selected, tailored recommendations – including relevant information and resources for follow-up – are generated.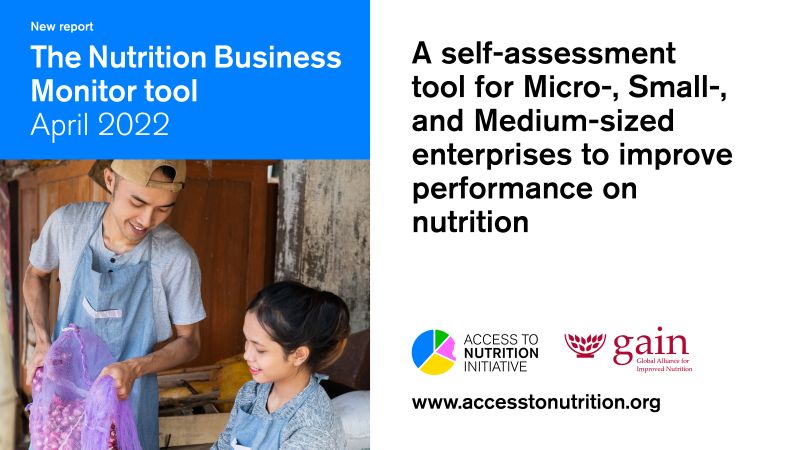 The final report for the NBM project showcases the methodology, aggregate results from the tool's testing phase, and the output from capacity building workshops. The report delves into lessons learnt and recommendations moving forward.