13 - 15 November 2023
.
The Second Forum on China-Africa Cooperation in Agriculture
was held in Sanya, Hainan Province. China has signed 34 agricultural cooperation agreements with 19 African countries and organizations, fostering collaboration in various aspects of agriculture. China has established 24 agricultural technology demonstration centers, which have benefited over a million small-scale farmers. This year, China-Africa agricultural trade is expected to exceed $10 billion, reflecting the growing economic ties between the two regions.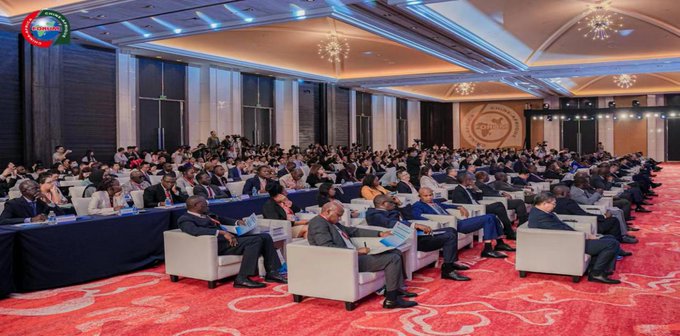 Similarly, the Governor of Hainan Province,
Liu Xiaoming
, emphasized the potential of the Hainan Free Trade Port to enhance preferential tariff benefits.
He proposed the cultivation of complete industrial chains for key agricultural products and the expansion of trading partnerships for tropical agricultural goods within the Belt and Road Initiative and FOCAC framework. Furthermore, the forum outlined a comprehensive plan for the coming years, focusing on agricultural modernization in African nations.
China pledged to deepen the alignment of agricultural development strategies, intensify policy consultations, and ensure full coverage of bilateral agricultural cooperation mechanisms. Plans include bolstering agricultural technology cooperation, enhancing grain production, establishing joint laboratories and research centers, and training an additional 1,000 agricultural science and technology personnel for Africa over the next three years.
14/11
Participants of 2nd Forum on China-Africa Cooperation in Agriculture went on field trips in Sanya